Web Development Practices to Enhance Long-Term Product Development
Web development forms a crucial part of your product development strategy. For a business to succeed, the chaos in web design & development needs to be minimized. According to the Miniwatts Marketing Group, more than 57.7% of small & medium-sized business owners were willing to invest in a new & improved website. But due to the frivolous attitude of web development companies and poor web content, these businesses are reluctant to get online.
Why is Web Development Necessary?
The product development process requires the understanding of satisfying specific customer needs through custom software products. Delivering optimal user experience lies at the core of every business. With more than half the world shifting to online platforms, every business is looking for neat web designs, engaging content & cost-effective web development that can match their UI & UX design requirements.
"Websites promote you 24/7: No employee will do that."

– Paul Cookson
To deliver digital results, a website must offer an engaging & dynamic interface to its users. A good website will keep you open even after office hours, online. Developing an SEO-friendly website with a responsive infrastructure will provide you an economical edge over your competitors.
Product Development Using Web Development Best Practices
The sequential process of online product design & development revolves around a fully-functional & a multi-dimensional website. Static websites that lack even the basic design features are out of the question in this day and age.
Understand the long-term strategy
A few developers start coding before understanding the long-term strategy for successful product development. This leads to glitches that crash the website and sometimes, the server. When a developer understands why a website is being made, the strategy is safe from uncertain errors & bugs.
Master the basic infrastructure
While implementing the strategy, developers must prepare the basic infrastructure for smooth functioning. Faster loading speed, SEO functionality, Mobile responsive websites & interactive design are prerequisites before entering into advanced stages of your product development strategy.
Understand User Experience
Before coding, a proper research & conceptualization of the user experience must be properly carried out. Every single line of code should be based on eliminating a specific problem that a user might face while on the website. A survey according to the University of Surrey reports that 75% of users evaluate your business' credibility through your website design.
Deliberate on Machine Learning & AIAI technology is increasingly utilized in the form of chatbots on websites. Adobe Sensei offers artificial intelligence tools that optimize web design and making web development an effective process. AI integration will enhance your product development strategy by making it more convenient, hassle-free & cost-effective in the long run.
Apart from the above factors, your product's growth will skyrocket if your web development in synchronized with mobile devices. A study by Google shows that 74% of users return to the website if it is optimized for mobile usage. Web development has the ability to capture a big chunk of the market that is regularly on their Smart devices. Utilizing the best practices are then sure to give you the best results. Learn more about product development companies nyc for more details.
---
At BoTree Technologies, we build web and mobile applications to add value to our client's business. We align ourselves to ensure that our client benefits the most out of our engagement.
We work in Ruby on Rails, Python, Java, React, Android, iOS and RPA as well.
Drop us a line to discuss how can we help take your business to the next level.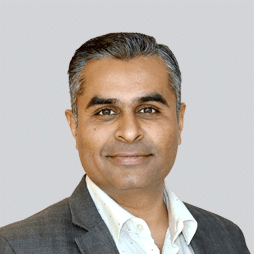 Shardul Bhatt
Shardul strongly believes that the potential to surpass expectations is inherent to each individual. He is committed to helping each and every member at BoTree achieve their dreams and get the most out of their lives. He has a strong technical background and has been in the industry since 2002. He is building BoTree since 2012. He loves to read, exchange ideas and travel.
Choose Your Language
Subscribe to Our Newsletter