Why Do Businesses Choose Custom Software Over Off-the-shelf?
Custom software development focuses on apps with specific features. It fulfills the operational needs of individual businesses. Since every enterprise has complex requirements, custom software solutions are a step ahead of over-the-shelf products.
Off-the-shelf software is suited for small businesses with simple needs. They work well for payroll and leave management, invoicing, payment processing, etc. As the business grows, the stakeholders multiply, which requires custom software applications for proper management.
Companies benefit from building custom software in terms of cost, operational efficiency, and business growth. Off-the-shelf is excellent for the everyday tasks of average businesses. But they rarely meet unique business needs.
Off-the-shelf limits the customization capabilities. It can only offer what's in-built. Businesses that want heavy customization hire a custom software development company for customized products. They can add or modify features as they need to. Custom software caters to a company's specific needs, while off-the-shore software serves the mass market.
This article will focus on why businesses should continue to choose custom software applications over off-the-shelf products. While pre-built software isn't necessarily harmful, it becomes an obstacle when companies want to scale and may need software that fulfills a purpose that off-the-shelf software can't.
Checkout: Importance of Custom Software Development for Business Growth
Why Should Businesses Choose Custom Software Solutions?
Custom software accommodates multiple needs at the same time. A custom software development company will build scalable software that covers a range of requirements or a solution that only fulfills a specific need.
Some custom software examples include The Fifth Collection, Gasido, Butlr, WeClaim, ImpactHealth, all developed by BoTree Technologies.
Custom software development companies assess the requirement first and then build a product. Contrary to that, companies have to use whatever features off-the-shelf products offer. They can't get everything in one solution.
That's why most companies opt to build custom software. Here are the other reasons why businesses should choose custom software development –
Custom features

The biggest reason why successful businesses build custom software is the host of features they get. By explaining their requirements, companies get any feature they like in the software.
For example, a custom payroll management software can calculate yearly bonuses based on the employee's designation, number of years in the company, and their monthly salary. Most off-the-shelf software would fail to provide such a feature.


Scalability factor

Custom software applications are excellent in terms of scalability. When there's a need to grow the business and expand its operational capabilities, it is easy to do. The software development company will add features and resources required to scale.
For example, a custom software for project management can integrate with online workspaces when the number of employees increases. If a new department opens up, the custom ERP software can be equipped with its usability. Features are easily added, and improvements are fast.


Cost-effective

Custom software development cost is lower in the long-term than off-the-shelf software. The initial investments are nowhere similar – custom software development services cost more than pre-built products.
However, off-the-shelf solutions require monthly subscriptions, licensing fees, and more – recurring in nature. Custom software products are a one-time investment. For example, a data analytics software might charge $300 monthly for enterprise use, while a custom software doesn't have any such fees. An unlimited number of people can use that software for years at just the cost of development.


Easy integration

This is the biggest challenge for companies with off-the-shelf software. There are limited integrations, and without the support of the necessary ones, the company cannot operate smoothly. Off-the-shelf products are more focused on themselves.
A custom software company will build products with complete integrations. By identifying the existing software, the company will integrate all of them into the custom software product. It will save a lot of hassle to visit different applications for every purpose.


Better security

Security is a significant issue for off-the-shelf software as data leaks can happen anytime. Companies benefit from building custom software as it gives them complete control over their data and security. Developers integrate enhanced security with encryption protocols that are hard to break.
For example, business social networks often face data leaks, which compromise confidentiality. A custom social network for the enterprise ensures that employees can communicate swiftly without the fear of data leaks.


Tailor-made functionality

By this, we mean that custom software solutions have the functionality that companies need. It cuts down the extras and add-ons that off-the-shelf products offer, which only confuses the users. Custom software has tailor-made functionality – everything the business needs and nothing more.
For example, a time-tracking application may also have the functionality to add calendars and tasks for the team. What if the business just wants a simple time-tracking app to understand the hourly contribution of each developer in a project? That's when custom software helps the business.


Support & maintenance

And finally, the most significant of all – custom software is best known for providing high-quality support and app maintenance. Off-the-shore products provide delayed support and don't improve the app unless they want to.
However, businesses can ask the custom software company to upgrade the app version whenever they want. For example, custom developers can migrate the technology stack of a custom ecommerce app whenever the company wants. Simultaneously, Amazon will not upgrade just because an ecommerce seller wants a different version of the application.
Read more: Software Development Trends 2021
Conclusion: Custom Software Development Prevails
Developing custom software requires an assessment of the business operations and what the company expects to achieve. Today, custom app development is more like a necessity than an option for businesses that want to grow. Custom software is essential to suit the customer requirements and manage the specific & unique operations of their business.
Custom software development focuses on providing complete control to the organization over its functionalities. It simplifies integration with other software and provides an interconnected system with customization capabilities.
If you are looking for a custom software development company, look no further. BoTree Technologies is a leader in custom software solutions in India, Singapore, and the US.
Contact us today for an online consultation.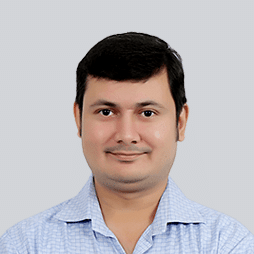 Darshan Chapanera
Darshan is Tech Lead and leading the RPA verticle at BoTree. Darshan has extensive experience in various technologies and domains. He is passionate to explore and try hands-on new technologies that tackle real-life problems. In his free time, Darshan becomes a backpacker who loves to travel with family and friends to discover natural places.
Choose Your Language
Subscribe to Our Newsletter