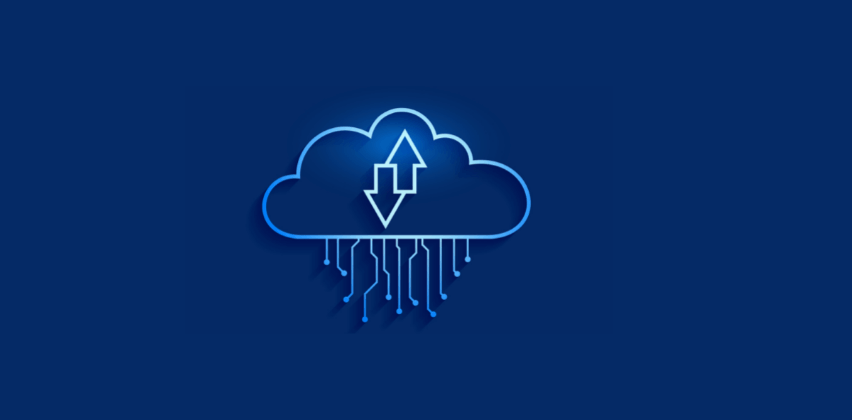 The Benefits of Hybrid Cloud for Banks
Sources estimate that 90% of enterprises will have a hybrid cloud storage and operations model by the end of 2022. It is estimated to reach over $60 billion as compared to $28 billion in 2019.
Hybrid cloud saw a massive upsurge during the pandemic. The technology ensures you have access to the private cloud for better data security and the public cloud for resource sharing. The hybrid cloud data sharing model helps overcome multiple challenges without visiting the physical data centre.
One industry that will experience hybrid cloud benefits is banking. IDC's 2020 CloudPath Survey reports that 89% of banks operate or plan to operate with hybrid cloud storage and deployment. Tailoring hybrid cloud for banking leads to cost reduction, increases efficiency, and enables banks to better manage their customers.
This article will focus on understanding how hybrid cloud benefits the banking industry. It will highlight the benefits of hybrid cloud for banking, use cases of hybrid cloud for banks, and how to begin the journey of implementing a banking cloud architecture using the hybrid model.
Read more: Why Choose AWS Cloud for Enterprise Web Applications?
Hybrid Cloud Benefits for the Banking Industry
Banks are the biggest users of legacy systems. Since they have a vast network of stakeholders and confidential information, upgrading seems a challenge. Hybrid cloud is a combination of public cloud and private cloud. While the bank private cloud comes with a plethora of benefits, there is less flexibility. On the other hand, banks using public cloud often face the risk of data security.
That's where the hybrid cloud model comes in. It enables common data management for both private and public cloud. It enables deploying the system on a private cloud while scaling with the help of a public cloud whenever needed.
A banking cloud architecture with the hybrid model ensures banks can leverage the private and public cloud to improve the customer experience. Following are the benefits of hybrid cloud for the banking industry:-

Cost Reduction


One of the major benefits of cloud computing in financial services like banking is cost reduction. Banks don't need a high end infrastructure when customers are manageable. They can spend money on business initiatives and generating revenue rather than locking up money in the infrastructure for data storage.
Unlimited Scaling


As more and more customers move to online channels, banks need to maintain a hybrid cloud for managing these customers. They can scale the infrastructure as the traffic increases without buying any new on-premise equipment. Hybrid cloud provides immediate scaling without burdening the system too much.
Secure Storage


One of the biggest hybrid cloud benefits is secure storage of data. Banks can move confidential information to the private cloud while the other low-risk data can take place in the public cloud for easy access. It enables the banks to have a separate system for different types of data.
Customer Analytics


Tailoring hybrid cloud for banking enables the institutions to store data on the cloud. With the help of AI and ML deployment, banks can get valuable insights into their customers. They can get information for up-sell, cross-selling, and support to deliver better services. Big data applications also help to achieve better banking outcomes through hybrid cloud storage.
24×7 Availability


The combination of a bank private cloud and public cloud ensures 24×7 availability of services for customers. Cloud models rarely go down as the service providers like AWS, Google Cloud, and more, always have their servers up and running. Banks can easily access data from anywhere and at any time, ensuring customers get the best services.

These benefits of hybrid cloud are prevalent among all hybrid cloud models. There are different types of hybrid models – using more public cloud and less private cloud or vice versa or banks using public cloud and private cloud in different proportions.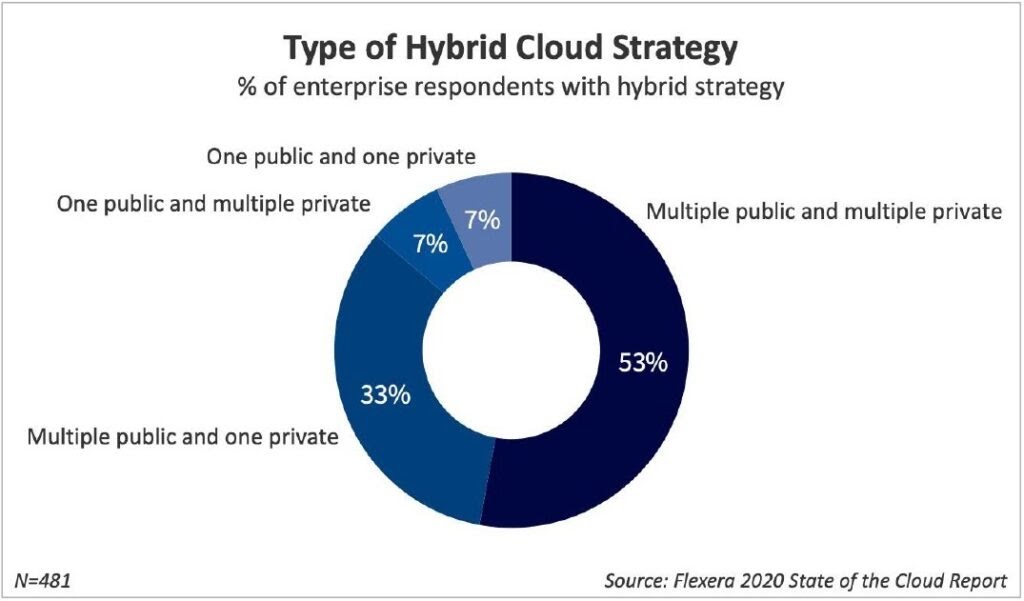 Checkout: Top 7 Cloud Computing Trends Enterprises Should Know in 2021
Top Use Cases of Hybrid Cloud in Banking
Hybrid cloud is increasingly becoming popular amongst banks. It's use cases span across different departments as well. Some of the top hybrid cloud use cases include –
New App Deployment


Banks are moving online. New applications are easily deployable on the hybrid cloud model, keeping sensitive information safe while reducing the cost of app deployment. Hybrid cloud storage also ensures that there's limited spending on the application.
Regulatory Compliance


There are several areas where banks need to regularly comply with the international authorities and data protection benchmarks. A bank private cloud can restrict that. Banks using public cloud and private in combination can focus better on compliance with data governance.
Faster Entries


Hybrid cloud data sharing enables faster entries for customer information in the system. Employees can access information any time and anywhere, share it with anyone, and make real-time changes. It speeds up the process and eliminates multiple bottlenecks.
Workload Separation


Banks can use the hybrid cloud model to store sensitive information like customer's bank account details, credit card numbers, and more on the private cloud. They can use the public cloud to sell products and send marketing and promotional information to customers.
How to Begin with Hybrid Cloud Computing for Banks
The process of adopting the hybrid cloud model is simple. A good software development company can help to deploy your systems and workload on the hybrid cloud with ease. Here's how you can begin with hybrid cloud computing –
Assess your resources, apps, and workloads. Identify the ROI and budget for hybrid cloud migration.

Divide your information and determine which one goes on the private cloud and what goes on the public cloud.

Hire a web application development company or a cloud computing company to deploy the architecture, including the cloud infrastructure.

Select the right provider. There are several companies providing hybrid cloud benefits like AWS, Google Cloud, DigitalOcean, among several others.

Connect the hybrid cloud with your internal organizational system. Introduce proper security and monitor the performance over a period of time.
Click here: 7 Reasons to Choose AWS as Your Cloud Platform
Summing Up
Hybrid cloud banking benefits are becoming clear as times progress. Modern technologies, remote work, and real-time information sharing showcases the importance of cloud computing models for banks and other financial institutions.
BoTree Technologies is a leading cloud computing company, enabling banks and financial services providers to deploy their systems on the cloud.
Contact us today for a FREE CONSULTATION.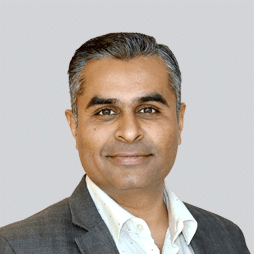 Shardul Bhatt
Shardul strongly believes that the potential to surpass expectations is inherent to each individual. He is committed to helping each and every member at BoTree achieve their dreams and get the most out of their lives. He has a strong technical background and has been in the industry since 2002. He is building BoTree since 2012. He loves to read, exchange ideas and travel.
Choose Your Language
Subscribe to Our Newsletter