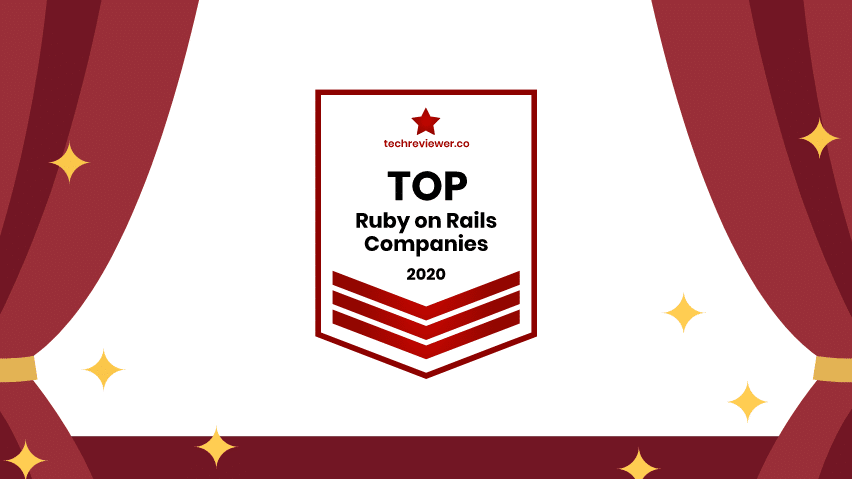 BoTree Technologies Recognized as one of the Top Ruby on Rails Companies
We are pleased to announce that Techreviewer has recognized BoTree Technologies as one of the top Ruby on Rails companies across the globe. We would like to thank our team of developers, the commitment and dedication of whom has brought us to this stage.
Earlier in 2020, BoTree was also recognized as one of the top software development companies for startups. Adding to this achievement, becoming a top Ruby on Rails development company would surely accompany us in the long way we have to go for becoming a global leader.
"The hardwork and dedication always shows up in the most fruitful form – and Team BoTree has proved that. I am glad to be in a management position of such an organization that commits their best self every day for developing world-class IT solutions. Even during the pandemic, the team performed exceptionally well and deserves all the praise that it gets", says Shardul Bhatt, CEO and Co-founder of BoTree Technologies.
Click here To checkout Top Ruby on Rails Companies
With a team of 70+ developers, the company is technically led by Parth Barot, Chief Technology Officer of BoTree. He says,"Our developers are unmatched to none. When freshers join the company, I am amazed at how quickly they learn and implement the improvements. The experienced developers create an environment that leads to the development of an organization as a whole. I would like to thank each and every member who has worked day in and day out to bring BoTree to such heights".
Launched in 2012, BoTree Technologies is a leading custom software development company that works primarily with Ruby on Rails and Python. We have successfully completed 200+ projects in 10+ countries over the years. Our expertise also lies in Angular, React, NodeJs, Shopify, Spree Commerce, RPA, Machine Learning, DevOps, Salesforce, and AWS.
Choose Your Language
Subscribe to Our Newsletter