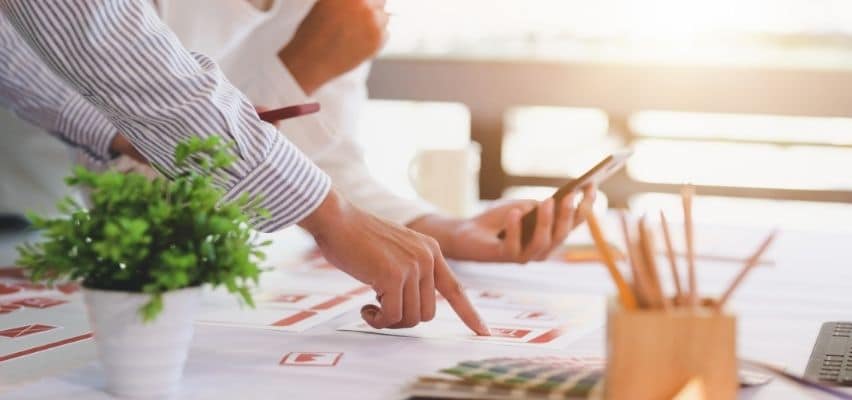 A Complete Guide on Hiring Offshore Development Team in 2022
Outsourcing developers is the new normal for building software products. Hiring offshore developers gives companies access to skilled resources at an affordable price. The market for hiring experienced offshore developers is booming because of the high demand for software products.
Building an offshore development team can be a challenge. There are several aspects like location, quality of resources, availability, skills, and much more that impact your decision to hire an offshore development company. Surveys show that 72% of companies prefer software development outsourcing rather than hiring in-house programmers for products.
In this article, we will discuss about the following: –
Why companies hire offshore programmers
Outlining the process of offshore hiring
Where to find offshore companies
Which countries have the best offshore agency
We hope that by the end of this article, you will be better able to understand why you should hire offshore programmers and how they are a much better investment than in-house developers. If you are planning to start product development in 2021, this article will serve as a guide to outsourcing developers for your project.
Why Companies Hire Offshore Developers
There are several reasons for companies to hire offshore programmers for their projects. Companies usually achieve the following benefits of hiring an offshore development company:-
Cost-efficiency
Even the dedicated offshore developers are much more cost-efficient than building an in-house team. You have to pay a specific amount to the offshore company, and it will take care of the developers. You don't have to rent an office space, pay their salaries, offer perks, benefits & provident funds, and give bonuses. The offshore development company takes care of all these things. You just have to pay the monthly, hourly, or fixed price for the project agreed upon.

Access to skilled resources
Offshore companies have a wide variety of skilled resources available. In many cases, startups face the challenge of hiring experienced resources adept in different skills. Hiring in-house resources may set you back as they have only a limited knowledge. They are proficient in one technology. Offshore coders are experienced in more than one technology. Apart from that, the offshore agency has a pool of resources you can choose from.

Higher productivity
The in-house team often slacks because they know that the work isn't going anywhere. Dedicated offshore developers understand that they have a deadline. The project management routines are taken care of by the vendor company, so you don't have to spend a lot of time managing the project. You can give direct feedback and have complete transparency. Since offshore developers work on a deadline basis, they are more prone to increase their productivity than your team.

Flexible scaling
When you have an in-house software development team, you always face problems in flexible scaling. What if you need more developers? What if only a few programmers are needed? The offshore development company ensures that you have flexible scaling. You can easily increase or decrease your developers in accordance with your requirements. Hiring offshore developers helps to mould your development needs based on the number required for every activity.

Geographical expansion
If you are a software development company, outsourcing developers can assist with geographical expansion. You can hire offshore coders in another country and give them projects under the name of your company. It will build an offshore development team so that you have better market access for your products. You can also hire marketing, operations, and sales teams to expand your product penetration in different markets.
Apart from the above five, you get to call the offshore developers as your team. Dedicated offshore developers work only on your project so you can indirectly take them under your horizon.
Read more: Web Development for Remote Teams: How to Manage them Seamlessly
Now let's look at how to hire offshore developers for your project in 2022.
Outlining the Process of Hiring Offshore Developers
When it comes to hiring offshore programmers, you need to keep a lot of things in mind. From the beginning to the end – offshore development is extremely critical. Because you lose control over the team but have complete transparency, there are several risks involved.
Let's see the process of hiring offshore coders for your project.
Determine your project requirements
The first step is to identify your project requirements. It involves analyzing how many developers you need to hire, what will be the timeframe, when do you want to launch, how many project managers are there, and so on. Project requirements are essential for hiring offshore companies seamlessly.

Decide your budget
Once you have determined your project requirements, you have to identify your budget to hire new and experienced offshore developers. Your budget depends upon the number of programmers and the timeline for your project. Since an offshore agency works on a project basis, you will have to spend a lot less than you would have on an in-house development team.

Search offshore companies
You can start by searching for an offshore company to build your product. Companies have a wide variety of resources available that you can choose from. If you have any specific requirement, then you also post for a job in different places. You can hire dedicated offshore developers from job boards within a short period of time.

Select and sign contract
Once you find a company that can fulfil your requirements, sign a contract determining all the rules, policies, and terms for the project. It is crucial because you want to be sure of the work you do. Always look for recommendations before signing the contract as you can get a better idea about the offshore development company from people who have hired it already.
Where to find Offshore Companies
Finding a company to hire offshore developers can be a challenging task. There are thousands of companies available. If you don't know where to begin, don't panic.
There are several portals online where you can find the perfect offshore development company for your project. You can post job requirements on weworkremotely, Upwork, Fiverr, and other platforms. The interested company will quickly connect with you. You can also see their reviews to get a good understanding of their work quality.
Another way is to post your requirements on LinkedIn. It is a global platform checked by almost every professional offshore development company. You can connect with them and ask for references to ensure they have enough credibility.
Which Countries have the Best Offshore Agency
In essence, you would want to hire dedicated offshore developers from places that are affordable and have high-quality resources. Some of these countries include India, Vietnam, Poland, China, and Russia. There are plenty of experienced developers that you can find if you have a low budget,
India is increasingly becoming the hub for outsourcing developers. There are good programmers available at a cheap rate. Indians are good at managing and execution of the project – it only makes sense to hire programmers who can lead to better outcomes for your project.
Hire the best Offshore Developers from BoTree
Looking for the best offshore coders to hire for your project team? BoTree Technologies is a leading offshore development company that has the skilled resources for every software project. We have experts in Ruby on Rails, Python, React, Django, Flask, Angular, RPA, ML, and Node. You can hire offshore programmers from BoTree on a monthly, hourly, or fixed pricing basis.
Get your FREE CONSULTATION CALL today with our CEO. Contact Now!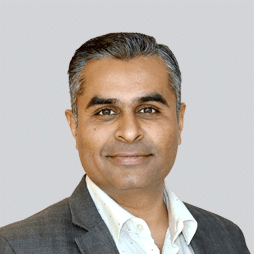 Shardul Bhatt
Shardul strongly believes that the potential to surpass expectations is inherent to each individual. He is committed to helping each and every member at BoTree achieve their dreams and get the most out of their lives. He has a strong technical background and has been in the industry since 2002. He is building BoTree since 2012. He loves to read, exchange ideas and travel.
Choose Your Language
Subscribe to Our Newsletter