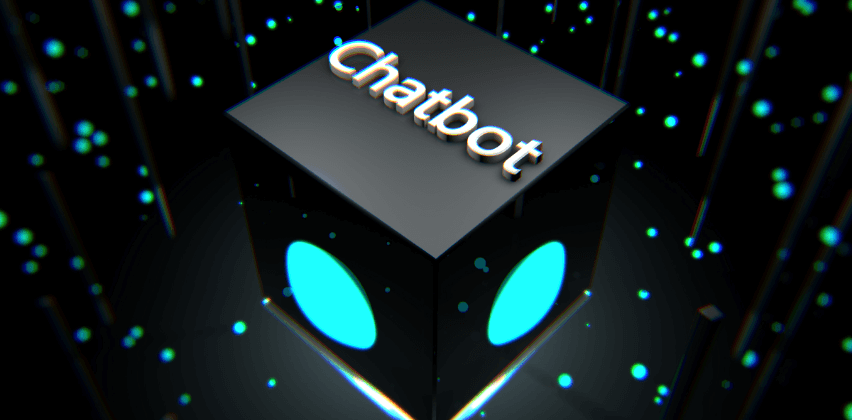 Top 13 Chatbot Platforms for Building Virtual Bots in 2022 (Updated)
Chatbots are crucial in improving the service effectiveness of any business. They provide a personalized experience and top-notch customer service. AI chatbots are emerging as the game-changers for product and service-based organizations all across the globe. There are highly popular chatbot platforms that can help to build interactive bots for your business.
Which Websites Use Chatbots?
Amazon, Walmart, Zomato, and most online retailers now have AI-powered chatbots in place. Studies show that 52% of customers prefer to talk to a chatbot because of their responsive nature. Intelligent Chatbot marketing is now transforming the customer service industry.
Due to this rise in chatbots for eCommerce and other industries, chatbot development platforms are becoming increasingly popular. Some of the AI chatbots software even enable building chatbots without writing any code.
This article will highlight the 13 best AI chatbots software for developing interactive and intelligent chatbots for your applications. You can pick the best one and hire a chatbot app development company to get a bot for your business app.
Are Chatbots Useful For Your Business – Checkout blog to know more.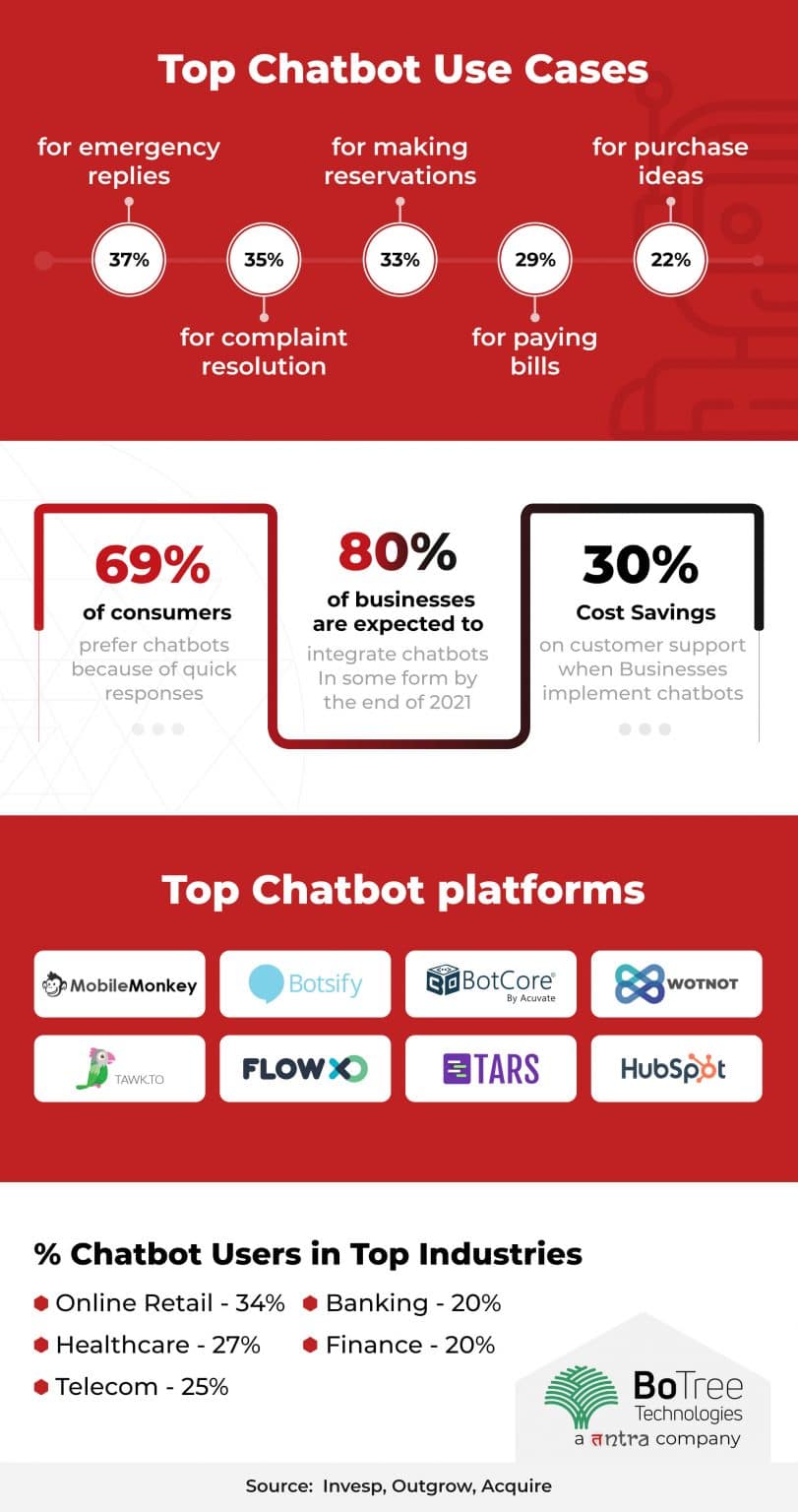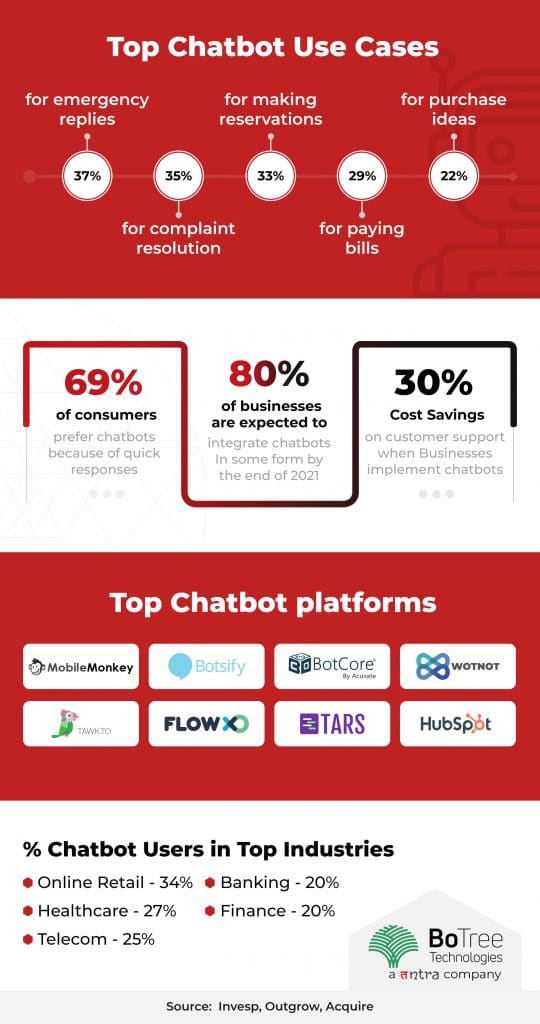 What are Chatbots Used for?
Chatbots are used for a wide variety of things. Some of the leading use cases of chatbots include –
Customer Services
Chatbots are great at providing customer services as they can answer common queries.

Bookings & Reservations
By building a chatbot, companies can accept bookings and reservations.

Purchase Support
Chatbots can tell people whether products are in stock or not and provide suggestions.

Accept Payments
There are interactive bots that can accept payments for product purchases.

Virtual Assistants
Chatbots are conversational virtual assistants helping people with day-to-day activities.
How Do you Develop a Chatbot?
Today, chatbots do not require heavy coding. There are Ai chatbot platforms that can help conversation and highly advanced bots. The best chatbot building platforms have a drag-and-drop interface that enables people to easily develop a bot.
However, you still need to have a strategy in place to create a enterprise chatbot. Companies must understand that there are stages to building a chatbot.
First, they must identify the purposes of building the chatbot. It helps to understand what activities the chatbot will undertake.
The next step is to hire a chatbot developer for building the bot. The best chatbot deployment platforms require some level of skill, which an experienced developer can provide.
After that, you must choose a chatbot builder or a platform for your business. Once that is done, the developer can create the chatbot with ease and deploy it in no time.
What are the Best AI Chatbot Platforms?
Following are the 13 best AI chatbots development platforms that you can use to build powerful, scalable, and rapid chatbots for your web apps and websites –
Checkout AI Based Skype Chatbot Case Study
Leverage Chatbot Marketing for Effective Service Delivery
And not only services – chatbots are amazing for enterprise apps, CMS, and customer-centric web applications. They can deliver the right information at the right time, talk to the customers, and direct them to the right personnel.
Building a chatbot can seem challenging. The no-code platforms make it easier as you have to drag and drop. However, having experts by your side can rapidly multiply your chances of developing a successful bot. BoTree Technologies is a leading chatbot development company that can assist you with AI-powered chatbots with conversational capabilities. Start building your bot today with us!
Contact us now for a FREE ESTIMATION.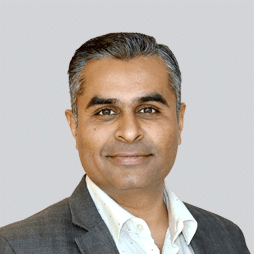 Shardul Bhatt
Shardul strongly believes that the potential to surpass expectations is inherent to each individual. He is committed to helping each and every member at BoTree achieve their dreams and get the most out of their lives. He has a strong technical background and has been in the industry since 2002. He is building BoTree since 2012. He loves to read, exchange ideas and travel.