Elements of a Successful Project-Part II -Commitment
This is in continuation to Part I of the blog series. I would recommend reading it before continuing.
Paul further writes…
We began our first forays into our development process in 2005 and pushed the first version of the Guest User Interface in October of 2016. We expect to continue development of both the in-house and guest-facing features of BLISS over the next several years. I do not have exact figures at my fingertips, but to date, we have invested somewhere between $400 – 500K, and I expect we will need to invest at least another $200K in the coming years to reach a point where most of the original project goals have been achieved. I also expect that we will continue to discover and develop new features indefinitely. This is a long-term, committed process.
BLISS development started in 2005 and the first successful release was in 2016, 11 years. Apparently, something was not right (we would know what went wrong in the other posts of this series), but Paul and his team persisted. They were committed to building what they had envisioned and eventually achieved it.
Paul and his team are meticulous and layout very clear requirements. All the requirements we receive are well thought through and rarely require email exchanges for further clarification. Requirements do change, but whatever is sent to us is very detailed.
I have seen a lot of projects going through rough phases due to lack of clarity on what needs to be done.
11 years is a long time to stay committed to a vision, but that is what it takes to fulfill your vision. There are no quick fixes and overnight successes. There is a lot of persistence, learning and unlearning that goes behind it.
At BoTree, we spend a lot of time at analysis. Yes, a lot of time. This eventually reduces a lot of pain during project execution. Just as Abraham Lincoln has rightly quoted,
Give Me Six Hours To Chop Down A Tree And I Will Spend The First Four Sharpening The Axe.
---
At BoTree Technologies, we build web and mobile applications to add value to our client's business. We align ourselves to ensure that our client benefits the most out of our engagement.
We work in Ruby on Rails, Python, Java, React, Android and iOS.
Drop us a line to discuss how can we help take your business to the next level.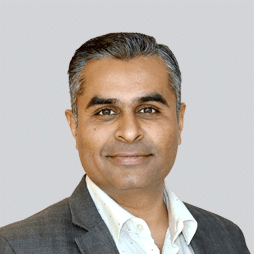 Shardul Bhatt
Shardul strongly believes that the potential to surpass expectations is inherent to each individual. He is committed to helping each and every member at BoTree achieve their dreams and get the most out of their lives. He has a strong technical background and has been in the industry since 2002. He is building BoTree since 2012. He loves to read, exchange ideas and travel.