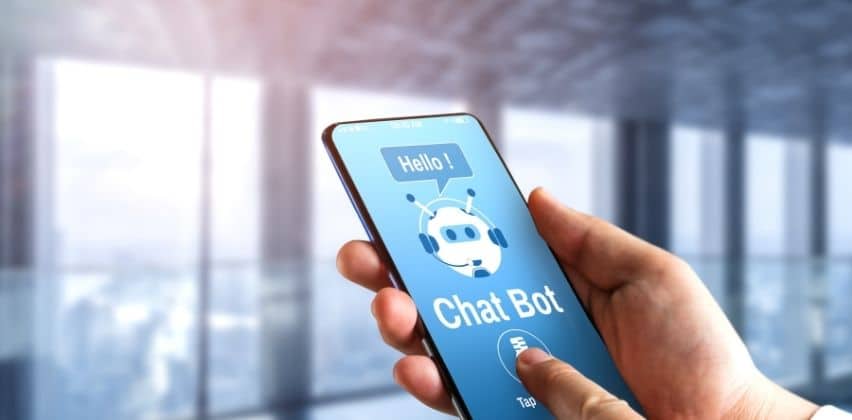 Facebook Chatbot Case Study for Restaurant Order Management
Do you know that 33% of consumers want to use a chatbot for making a hotel reservation? An online hotel booking chatbot is a convenient reservation option. You don't have to call the hotel manager back and forth. Based on the date and table availability, the chatbot would automatically make your booking. With Facebook chatbot launched in 2016, their business adoption has become seemingly high.
There are different types of chatbots for hotel reservation management. The three primary ones are rule-based (answering specific questions), AI-based (learning from environment & conversations), and live chatbots (customer service representatives). A Facebook messenger chatbot uses AI to converse with people. It can also answer pre-preprogrammed questions. Some companies use Facebook messenger chatbot integration for customer service as well.
In this article, we will look at the reasons behind the use of chatbots. The main purpose is to understand the importance of the Facebook messenger chatbot for business. After that, we will focus on a proven case study built by BoTree Technologies, a leading chatbot app development company. The case study is an online hotel booking chatbot that simplifies the process of making restaurant reservations. Keep reading to know more.
Why use Facebook Messenger Chatbot for Business?
Chatbots can cut operational costs by 30%. A custom software development company can build chatbots using Facebook, Skype, Slack, and other messengers. However, we will focus on the Facebook Messenger chatbot that Python developers always keep on talking about. Let's look at why a chatbot – and more important – Facebook messenger chatbot API is useful for any business.
24×7 availability
Today, people use Facebook whenever they get the time. A Facebook Messenger chatbot is available 24×7, 365 days a year. More than 60% of internet users love the 24×7 feature of chatbots. Whenever a query or problem arises, they can connect with a chatbot. The quick response ensures that they are getting the answers on time.

Personalized experience
A Facebook messenger bot for websites enables you to directly reach your customers. People are more likely to connect with your Facebook bot than with marketing emails. In fact, most Ruby on Rails development services providers recommend a chatbot over automating email marketing. Chatbots give a personal experience to each customer they connect with.

eCommerce bot
You can also get a Facebook messenger chatbot for ecommerce transactions. Chatbots can do upselling by recommending products and accepting payments by directing the customers to payment gateways. Chatbots increase your sales and reduce the cart abandonment rate. They can show ads that can redirect directly to the payment page on your website.

Remarket services
You can engage with your customers that visit the hotel. By sending them offers and discounts on table bookings through chatbots, you can turn them into repeat customers. There's no extra Facebook messenger chatbot price for retargeting customers. A single bot can handle both new and recurring customer visits.

Appointments & bookings
You will find the best Facebook messenger chatbot example in appointment scheduling. Making hotel reservations becomes a breeze for customers using chatbots. The bot will ask questions about the date and time. It will then make reservations by looking at the table status. It doesn't take more than 5 minutes to make a reservation. You can also schedule or cancel bookings easily.
Facebook Messenger Chatbot: A Proven Case Study
Now that you understand the importance of Facebook messenger chatbot for business – particularly in hotel reservation management let's move on to a case study. At BoTree Technologies, we build Facebook chatbots for different industries. In this case, our client is a restaurateur who wanted to simplify the process of taking orders and reservations. We did it by building an online order-taking chatbot.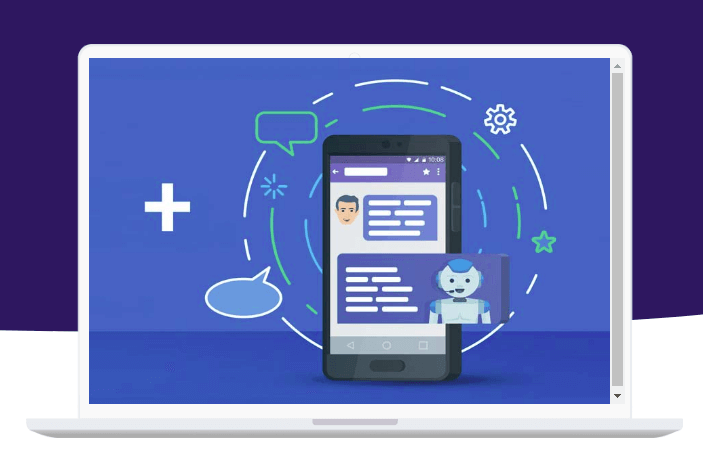 Introduction
The chatbot we built is capable of taking online reservations and orders from customers. It simplifies the process of taking orders online by enabling customers to place orders easily. The AI-based bot asks a few questions, based on which it assists the customers with ordering their food. The entire process does not take more than 10 minutes. It is easy as a breeze and enables quick service delivery.
Challenges
Steve's (the client) restaurant missed a lot of business. He couldn't attend and take orders from his customers at the right time. The major challenge was that most customers felt that Steve wasn't considerate towards them by not attending them. However, he wanted to deliver orders on time to every customer but couldn't do it without any help.
The Solution
We used two technologies – Ruby on Rails and Facebook messenger chatbot API. With the help of Rails 5 as the backend technology, we did Facebook messenger chatbot integration in one-click. Our solution included the following –
The chatbot was a real-time two-way communication tool using AI for understanding customer queries.

The chatbot presented various options from the menu. Customers could choose from multiple cuisines, categories and place their orders by tapping them.

It saved a lot of time in placing orders as the chatbot directly sent the orders to Steve. The same chatbot was used as a communication tool from another device that the restaurant had.

Since Steve had a Facebook page, it became easier to reach more customers. Anyone who followed the page could easily connect with the chatbot and place orders.

The customers could place orders from their past order history, check out the latest promotions, and share their orders with friends.
We provided complete chatbot development and testing for the restaurant. Facebook messenger chatbot for business has much better reach than a mobile application for restaurant ordering. Since most people would prefer Facebook over an application for a restaurant, it made sense to build a chatbot for that purpose.
Conclusion
Before you go for mobile app development services, consider the prospect of having a chatbot. Facebook Messenger chatbots are becoming increasingly popular amongst small businesses. They are perfect for reaching out to customers, booking appointments, rescheduling them, responding to customer queries, and overall providing a personalized customer experience.
BoTree Technologies can assist you with a Facebook messenger chatbot and enable you to target more customers through a trusted medium of communication. Contact us today for more information.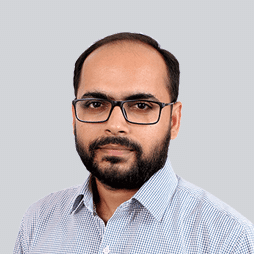 Parth Barot
Parth is the co-founder and CTO at BoTree Technologies. He has worked on building products in different domains and technologies. He is now managing research and pre-sales by supporting it with his problem-solving approach.
Choose Your Language
Subscribe to Our Newsletter