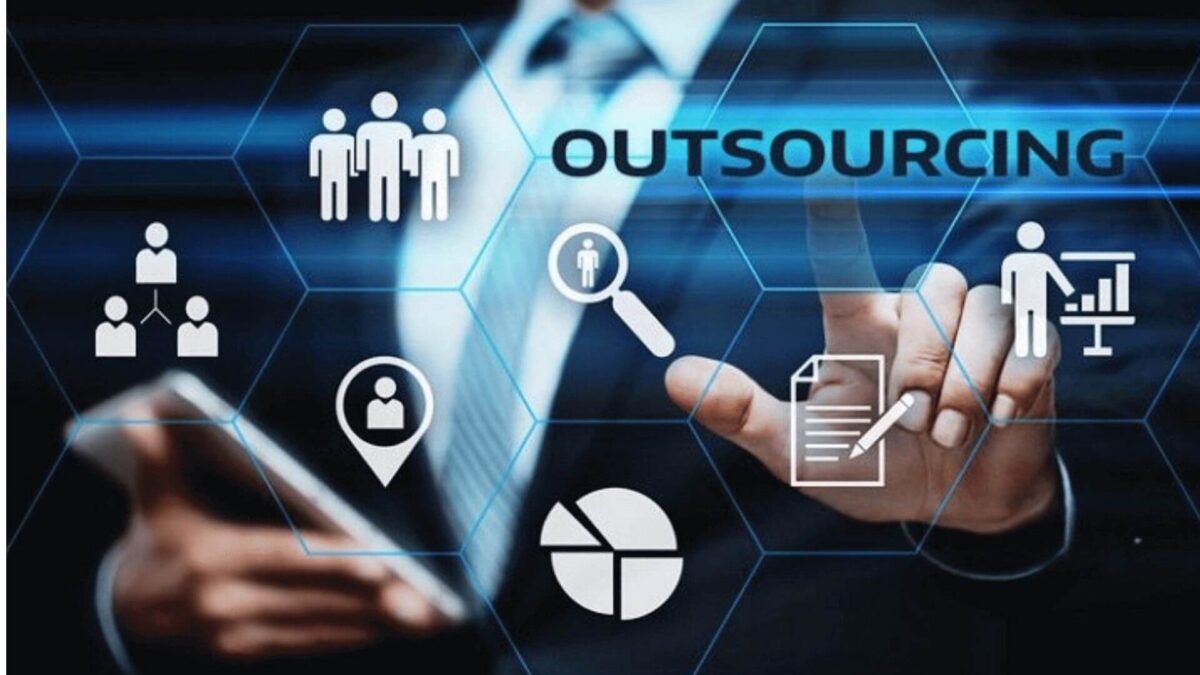 Finding the Right Outsourcing Service Company for IT Tasks in India
As tech companies increasingly concentrate on mitigating their operational costs and raise invest in development, their topmost priority now is to outsource it projects. They continue to take advantage of the $548.5 billion outsourcing industry that has witnessed exponential growth over the past few years making the market highly competitive.
Given the fact that India has a large number of workers adept in English and ready to leverage their skills for a lower cost, the country has become a major outlet for companies to outsource their projects.
Due to this, the cost of outsourcing in India has plummeted heavily, offering MNC's and foreign organizations the opportunity to drastically reduce their business costs. But with this cutthroat competition, another question has presented itself as a threat. Will businesses have to compromise on the delivery quality of the outsourcing service company in order to eliminate higher costs of hiring the locals?
Read Also: 5 Ways To Outsource With Confidence & Get Quality Results
How to Find the Right Offshore Outsourcing Team?
India is a developing country with skilled IT professionals looking to make their way to the top. So, when a company outsources work to India, they aren't only cutting costs but also getting access to resources that can fulfill their technical requirements with ease.
Set an Objective – The first & foremost requirement is to decide an objective for your project. Determine whether you want to outsource development activities or just for testing. Identifying the right objective will help you select a vendor that specializes in that area and provide quality services.
Research on Vendor Experience – When you turn to outsource it projects, conduct research on the vendor's experience and the clients they have served. Experienced companies offer professional services and getting an idea about their reputation will enable you to project the quality of work they'll do.
Understand their Offerings – Find out the technologies that the vendor works upon. For web development, determine which platform they work on and understand their designing scheme. This will provide you a proper perspective on how the front end and backend of your application will be developed.
Ask for Samples – Before you make the final decision, ask for samples from the vendor and interview the people that are going to work on the project. Ask the vendor to put experienced professionals on the project to reduce the chances of errors.
Finalize with SLA & NDA – Finalizing the decision involves making sure that the Indian offshore outsourcing team that will work for you can offer an adequate amount of security. All the business data, rights & permissions must be protected under formal NDA before starting the work.
India has become one of the primary destinations for foreign companies to outsource it projects. This is because the country has a force of skilled & professional IT engineers that are willing to work for foreign clients at a lower cost. Consider the aforementioned points and you'll be able to find the right Indian outsourcing company that matches your needs and brings you success in no time.
At BoTree Technologies, we build web and mobile applications to add value to our client's business. We align ourselves to ensure that our client benefits the most out of our engagement. Reach out to learn more about the website development companies in New York for the various ways to improve or build the quality of projects and across your company.
We work in Ruby on Rails, Python, Java, React, Android, iOS and RPA as well.
Drop us a line to discuss how can we help take your business to the next level.
Roshni Kshatriya
Roshni is a Business Development Executive. She is responsible for generating leads, expanding new business through cultivating existing clients and exploring new markets. In her spare time, she likes to listen to Songs and Traveling.
Choose Your Language
Subscribe to Our Newsletter