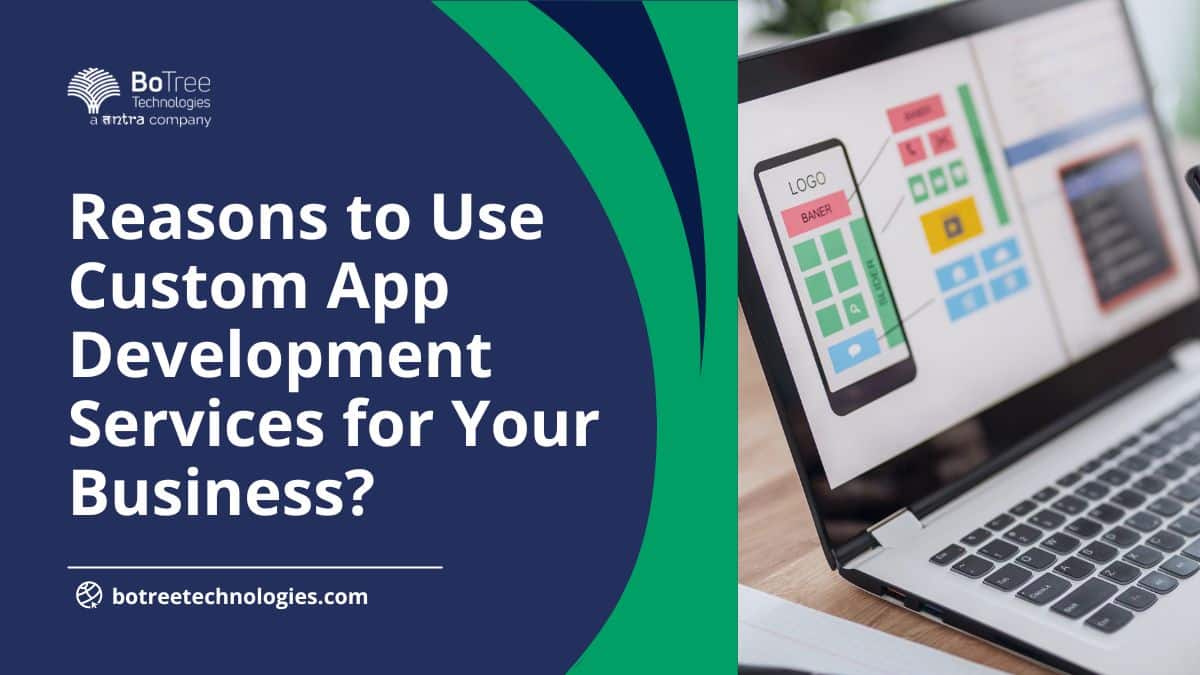 Top Reasons to Use Custom App Development Services for Your Business?
Globally enterprises are looking into custom enterprise software solutions to attain unique features and functionality tailor-made per their requirements. Custom app development services help the business address many issues faced because of traditional off-the-shelf packages.
Software developed to meet specific business needs is an appealing idea. However, custom software engineering is a time taking and costly endeavor. The IT spending in 2021 was expected to be around $517 globally. Customized software solutions, though expensive, help add value to company productivity and increase the customer base.
A software development company like BoTree Technologies can help an enterprise reach its business objective. While off-the-shelf software offers solutions for audiences with similar needs, custom software development companies can handle your business's unique requirements.
Difference Between Off-the-shelf Software and Custom Software Solutions
| | |
| --- | --- |
| Custom Software | Off-the-shelf Software |
| Custom software is designed to solve the issues faced by a single enterprise or an organization. | Off-the-shelf software applications are meant to serve large audiences which have similar needs. |
| It is costly since it is built to meet the specific needs of a single client. | The cost is less since the price is distributed among a large user base. |
| It is not available for immediate use since it takes time to hire developers, gather information, program, test, and deploy the program. | Since it is made as general software for a wide audience, it is available for immediate deployment. |
| The companies have the advantage of only paying for the services they need. | Off-the-shelf software has very few functions, most of which are not necessary. |
| Custom applications are completely adaptable to business needs. | Organizations need to adapt as per the software solution. |
| Custom software solutions can be easily scaled as per business requirements. | There is very little scope to scale the off-the-shelf software solution. |
Top 7 Reasons to Use Custom Application Development Services
Several business organizations are taking advantage of custom business applications since it has a proven record of success across different domains. In addition, since they help to design applications for increasing efficiency, they help organizations to stay above the competition.
The 7 Benefits of Global Custom Software Development are as follows-
Integration:

An organization can integrate cutting-edge functionalities in its software solution with the help of a custom app development company. Integration of software services provides the capabilities to facilitate and manage interactions and cooperation between the organization and the company that develops the custom software.
A developer that can work well with your business and employees is necessary. In addition, a development team that can fit well with your company's culture and values is more likely to produce better results.
Custom software development ensures customization, cost-effectiveness, scalability, and more, along with integration with the client team.
Cost-effective:

Cost-effectiveness is one of the most important reasons for choosing custom application development. In addition, custom application developers are transparent in nature and set everything clearly right at the outset.
Hiring the best development team can ensure a personalized application that can help a company reach out to its audience in a way that is cheaper than its competitors. An affordable custom web application can help you bring down your process cost and extend affordable products and services to the customers.
Protecting the Data:

Several business organizations work with critical data and information. For example, companies in domains such as Insurance, Healthcare, and more keep a massive record of clients' personal information. Given the volume of critical information, the risk of cyberattacks is always a concern.
In the first half of 2022, there were 2.8 billion global malware and 236 million ransomware attacks. Enterprises consistently face security threats such as Malware attacks, Ransomware attacks, Phishing attacks, supply chain concerns, and more.
A custom software development service provider has experience working for clients across different domains. Their experienced engineers can help develop robust and secure software applications.
The data security measures established by the custom application developers can help ensure the safety of crucial data.
Read more: What is the Cost of Custom Software Development in the US?
Easy to Maintain:

A Custom application development company provides more than just convenience in the short run. A custom-made application makes maintenance easier and cheaper over time.
Business organizations must spend approximately 10% of their development budget updating their software systems. Frequent and easy upgradation of the applications helps to ensure that the business gets to work on the latest version of the OS that will keep the system fresh and aligned with the latest UI/UX trends.
Easy maintenance also makes sure that the application is able to ensure data security. Thus, experienced custom developers help in post-deployment maintenance of the application.
Scalability:

No business application is made for short time usage. As the business grows, they expect its applications to grow as well. Therefore, scalability is a major advantage of hiring an enterprise software development company.
Custom software is usually designed and developed with consideration of scalability options. Regular off-the-shelf software programs have their own limits and, therefore, can not operate beyond a limit.
Custom programs can be modified to grow with the business's development while ensuring high productivity and ROI.
Reliability:

The reliability of the application is a key factor for any business. Solutions designed and deployed by dedicated software development teams are more secure and reliable due to the high degree of control over the application.
The custom developers use quality and the latest security standards to ensure the quality of the end software product.
Unique Solution:

One of the primary reasons for choosing custom software is to own the solutions to exercise control over it. Since businesses can control the application, they can make changes anytime they want, add essential information, and implement customer feedback.
A successful application developed by a developer treats all customers as individuals with specific needs.
Checkout our Success Story: Customizable Enterprise Content Management System Website
Conclusion
If the customer is king, a business must do anything to offer quality products and services at affordable prices.
Best custom software development company can take over the cumbersome and time-consuming process of developing tailor-made solutions. Moreover, since such business organizations have the experience and technical knowledge that a custom application needs, they can help build just the application your business needs.
BoTree Technologies is a leading player in global custom software development. Contact us today if you are looking for a Django development company to help you develop your custom application.
Contact us today for a FREE CONSULTATION.
Frequently Asked Questions
What is Custom Software Development?
Custom software development is the process of designing, creating, deploying, and maintaining software for a specific set of users per their tailored requirements.
A custom app development project initiates with a Request for Proposal (RFP). An RFP allows a software development company like BoTree Technologies to create a tailored, personalized response.
What are the Advantages of Custom Enterprise Software Solutions?
The advantage of custom software engineering are-

Solutions are tailor-made
Guaranteed ROI
Safe and Secure
Adaptability
Easy to Use
If you are looking for a custom app development company that can extend the benefits of custom software development to you, contact BoTree Technologies today.
How should you select a Custom Software Development Company for yourself?
These are some of the factors you need to consider when investing in custom application development services –

How much are you willing to spend?
What is the scope of the project?
Realize your actual requirements
Ask for referrals
Conduct a background search of the company
Take a look at their portfolios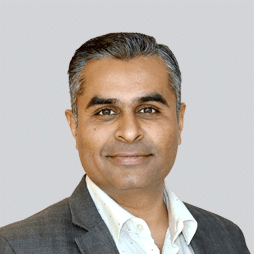 Shardul Bhatt
Shardul strongly believes that the potential to surpass expectations is inherent to each individual. He is committed to helping each and every member at BoTree achieve their dreams and get the most out of their lives. He has a strong technical background and has been in the industry since 2002. He is building BoTree since 2012. He loves to read, exchange ideas and travel.
Choose Your Language
Subscribe to Our Newsletter