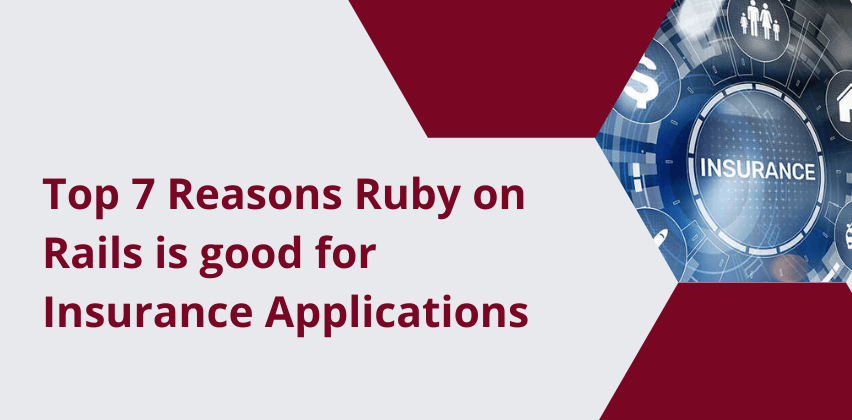 Top 7 Reasons Ruby on Rails is good for Insurance Applications
Ruby on Rails is a powerful backend framework for building world-class applications. It is useful for creating feature-rich solutions at a rapid pace. Even after 17 years of release, Ruby on Rails app development is still the preferred choice for companies all over the world.
Insurance is one industry that is heavy into digital transformation. In fact, InsureTech funding in the US increased by 60% in 2020. Web and mobile applications are becoming a high priority for insurance companies and agents. It enables them to streamline their operations and connect in a much better way to their customers. That's why there's a high demand for insurance app development services to build high-quality applications.

Ruby on Rails and insurance are not new companions. The technology has been used for several years to build applications in the domain. However, with the rise in InsureTech, the demand for a high-quality framework is imminent. Ruby on Rails web development services are, therefore, one of the best options for insurance applications. But why so?
Learn more: How Does Ruby on Rails Technology Impact the Insurance Sector
This article will highlight the top reasons why Ruby on Rails is a suitable technology for insurance applications. It will address the benefits of Ruby on Rails software development for insurance companies and how they can leverage it to their advantage.
7 reasons Ruby on Rails is Perfect for Insurance App Development
Insurance applications require a lot of features to help customers connect with their business. They need functions for policy comparison, payments, renewals, reminders, company information, and more. Therefore, it is essential for a Ruby on Rails web development company to integrate these features into the application.
Here are 7 reasons Ruby on Rails is perfect for insurance applications:
Insurance industry-specific applications require a lot of features. Ruby on Rails enables adding features for calling quotes and making policy renewals There are integrations and RubyGems that allow the development of such features.
Payment gateway integration is important for Insurance companies to help people pay for the policy renewals and even purchase new ones. There are plugins to integrate payment gateways for Stripe, Razorpay, and many more. Ruby on Rails software development also offers insurance companies the ability to provide policy comparison as it offers dynamic functionalities for creating such an application.
Read more: Top Features to Have in Your Insurance Application
Wrapping Up
Ruby on Rails for insurance applications gives the company any upper hand over its competitors. The fast speed of development, library support, and wide community – all make it one of the best things for insurance application development. Ruby on Rails also offers consistent support to application development because the framework is continuously updated.
If you are an insurance company that wants a digital solution for their business, choosing Ruby on Rails can be a great choice. It offers everything that an enterprise needs to gain a competitive advantage.
BoTree Technologies, a leading Ruby on Rails development company, has built multiple Insurance products for clients across the globe. 
Contact our experts today for a FREE CONSULTATION.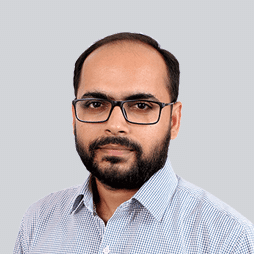 Parth Barot
Parth is the co-founder and CTO at BoTree Technologies. He has worked on building products in different domains and technologies. He is now managing research and pre-sales by supporting it with his problem-solving approach.
Choose Your Language
Subscribe to Our Newsletter