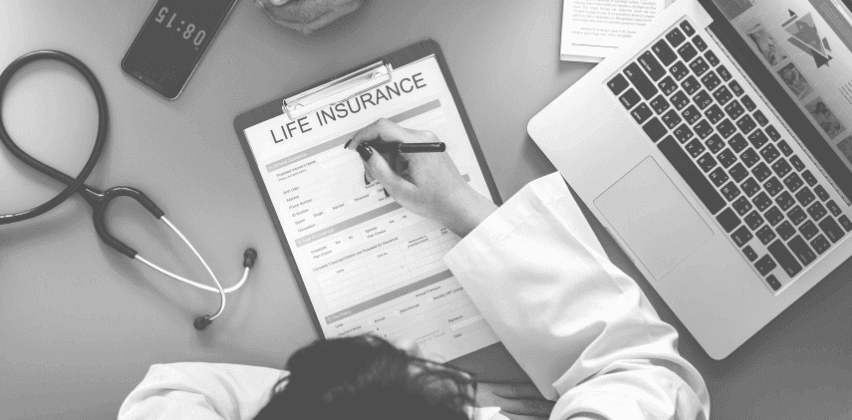 Top Features to Have in Your Insurance Application
In 2020, nearly $14.5 billion were invested in the InsurTech market. The insurance industry is becoming more mobile as people prefer convenience over budget. A report by PwC also suggests that 41% of consumers are more likely to choose a digitized insurance company over a traditional one.
Mobile app solutions for the insurance industry are booming. People easily get frustrated when dealing with insurance agents. An insurance application takes that pain out of the process.
Today, as consumers become more mobile, insurance apps are essential to keep them engaged. Companies that can provide services at the tap of a thumb get a competitive edge over other players.
Studies also suggest that around 95% of interactions between customers and insurers will be automated using chatbots. An insurance mobile app takes out the hassle of multiple activities that eat up the agent's time.
This article will focus on the need for an insurance application, what people use the insurance app for, the top features to have in your insurance app. We will end with understanding how to create an application for the insurance business.
Read more: Why is RPA in Insurance a Priority in 2021
Why do Insurance Companies Need Mobile Apps?
Today, there is a high demand for online insurance portals. With more and more people going mobile, digitization is imminent. Any insurance startup or company can benefit from the application in the following ways –
Better Communication


Insurance apps improve communication through chatbots and people who are available round the clock. Today, 24×7 communication is possible, ensuring that customers get responses to their queries.
Access to Information


Companies offer different insurance programs, and customers can get that information easily through a mobile app. Businesses can deliver the right knowledge and information about their company.
Multiplication of Customer base


A lot of people prefer to use mobile applications over visiting the facility for insurance services. Companies can reach these customers through a mobile app and increase their market share.
Simplified Services


An insurance firm can provide services in a simplified manner through the mobile application. They can help people to purchase an insurance policy, file for claims, ask questions, and get valuable customer feedback.
Process Optimization


Mobile app solutions for any insurance company helps to optimize and automate processes. Companies can delegate the task of common responses to chatbots, allowing the agents and employees more time to focus on customer experience.
What do you Typically Use your Insurance App for?
Before we understand the features of a top insurance app, best enterprise software development companies must look at what people typically use the insurance app for. It will give a better idea about what features to incorporate.
In 2021, insurance apps are in high demand. People use them for a variety of purposes. While most people use it to check their claim status, there's a lot that customers can do through the mobile insurance app.
The top uses of an insurance app include –
Viewing the claim information online
Connecting with the insurance agent
Updating the KYC for claims
Getting information about different policies
Uploading documents and photos for insurance
Checking the eligibility for different claims
Filing for claims in certain cases
Insurance apps also have chatbots that allow customers to ask any question and get redirected to the right representative. In the future, insurance mobile apps will become the most handy tool to connect with the insurance company rather than visiting their office.
Top Features to Include in the Insurance App
An insurance app provides a lot of customer data that can be used for analytics. But that's not the primary thing that the app for insurance offers. There's much more to the mobile insurance app than just collecting data.
Here are the top features to have in your insurance application –
Claims Filing and Tracking


A lot of mobile users want to file claims online and track their status. It is an important feature to have in the application.
Customers should be able to file the initial claim online, get all the information, upload their documents and track the status of the claim.
Since the mobile device is always with them, they can check the status anytime they want. It is easier for customers to check the status online rather than calling the agent.
(By the way, more than 30% of insurance companies are now using Robotic Process Automation in the claims reviewing process)
Policy Information & Pricing


The mobile app development agency building your insurance app would definitely add a feature where people can view the policy information.
Customers need to know about the policy they are purchasing. Often, people need initial information quickly to make the decision.
The mobile app should have all the details about every policy. There should be a pricing calculator that helps to tell the price estimation based on specific parameters. It allows the customers to make an informed decision.
New Policy and Renewals


Another feature to add to the insurance application is the ability to purchase a new policy and renew an existing one. Many companies now offer instant insurance through mobile apps.
Customers dread the annual visit to the insurance office to renew their policies. A simple feature of renewing the existing can multiply the customer satisfaction twofold.
People who can quickly renew the policy will not think twice about the provider. Since it will take only a couple of minutes to use the mobile app, engagement will increase. It will lead to higher customer loyalty.
Push Notifications


One of the best features that companies providing insurance software development solutions will suggest is push notifications. It acts as the perfect feature for both service and marketing.
Through push notifications, an insurance company can send information about different insurance offers and target people who are avid mobile users.
On the other hand, they can also send notifications about policy renewals, payments that are due, and the status of claims processing.
24×7 Live Support


Integration of a chatbot is probably the most useful feature to have in insurance apps. They provide 24×7 live support to customers.
Most mobile users expect the company service agents to be available all the time. Chatbots make this possible. They provide relevant answers to common customer queries, enabling people to feel that the company is there for them 24×7.
By combining AI and chatbots, companies can get valuable information about the customers and use predictive analytics to make better decisions.
Checkout: How Does Ruby on Rails Technology Impact The Insurance Sector
Conclusion
As we move towards a mobile world, an insurance firm needs to provide digital solutions to its customers to stay relevant. People are looking for insurance apps that can provide them details about their insurance claims, policy details, and connect with the customer service representatives when needed.
Building an insurance app requires expertise and skills in the industry. What you need is an insurance app development company like BoTree Technologies that can develop an insurance mobile app quickly and at an affordable price.
Contact us today for a FREE CONSULTATION.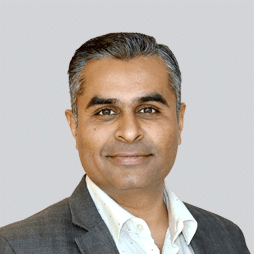 Shardul Bhatt
Shardul strongly believes that the potential to surpass expectations is inherent to each individual. He is committed to helping each and every member at BoTree achieve their dreams and get the most out of their lives. He has a strong technical background and has been in the industry since 2002. He is building BoTree since 2012. He loves to read, exchange ideas and travel.
Choose Your Language
Subscribe to Our Newsletter