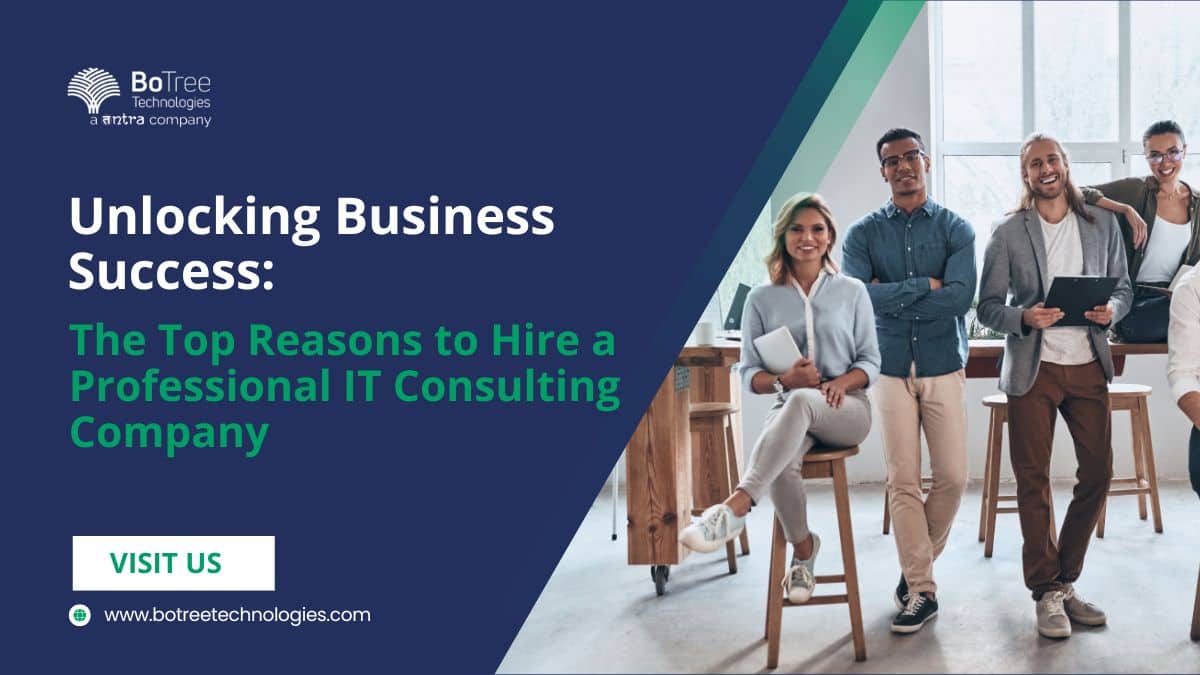 Unlocking Business Success: The Top Reasons to Hire a Professional IT Consulting Company
As the world continuously goes more digital, many companies are re-evaluating their technologies and cybersecurity. The quick shift to remote and hybrid work environments left vulnerabilities in many organizations, which have become apparent with increased reports of breaches and data loss events.
Working with a professional IT consulting company can help businesses of all sizes become more efficient, reduce costs, and mitigate risk. Here are some of the top reasons for hiring a professional IT consulting company and some key considerations when vetting potential vendors.
What do IT Consultants Do?
IT consultants provide expert advice and guidance to businesses and organizations on various aspects of information technology (IT). They work with clients to identify their technology needs and provide customized software solutions to help them achieve their business goals.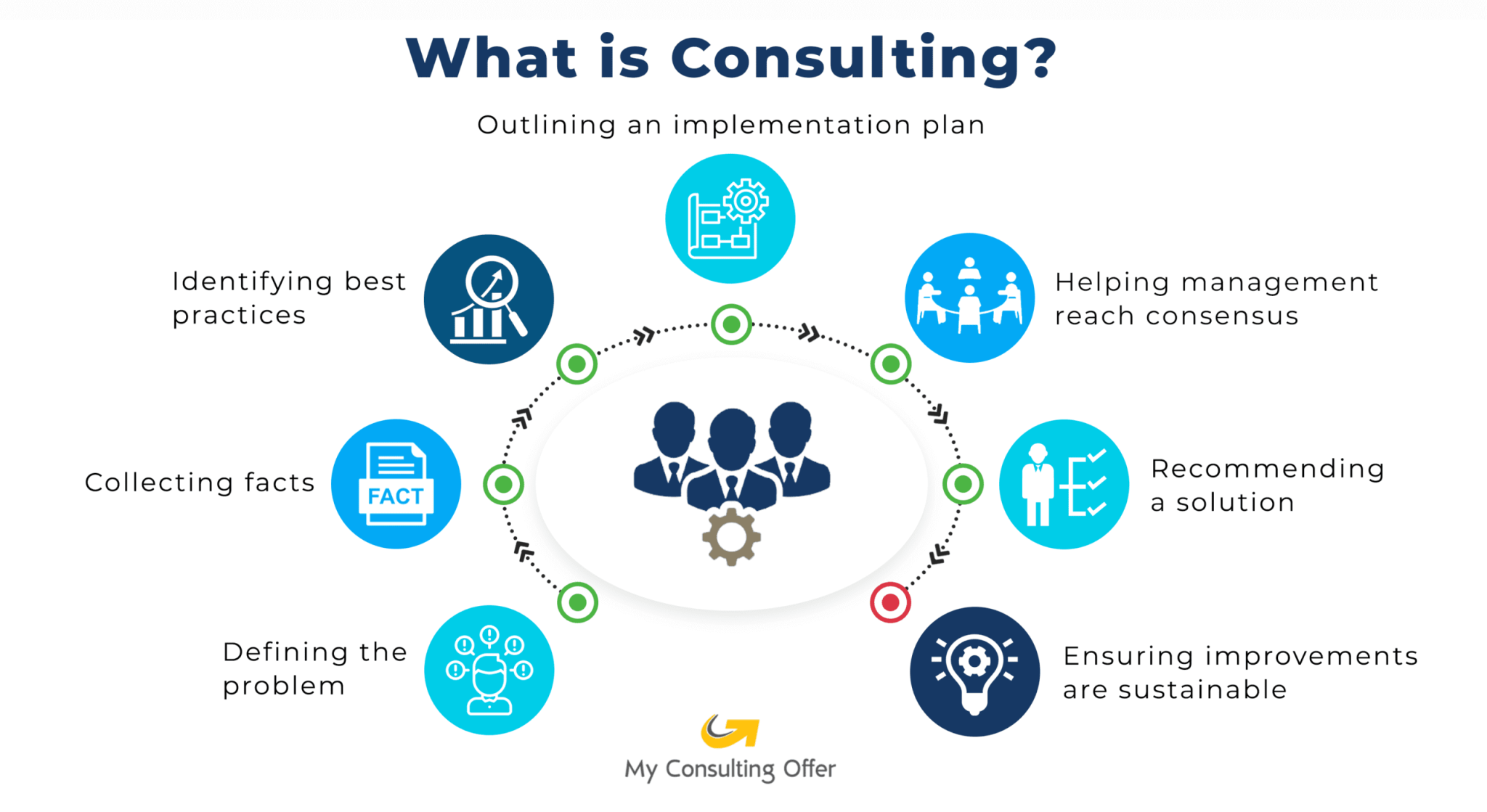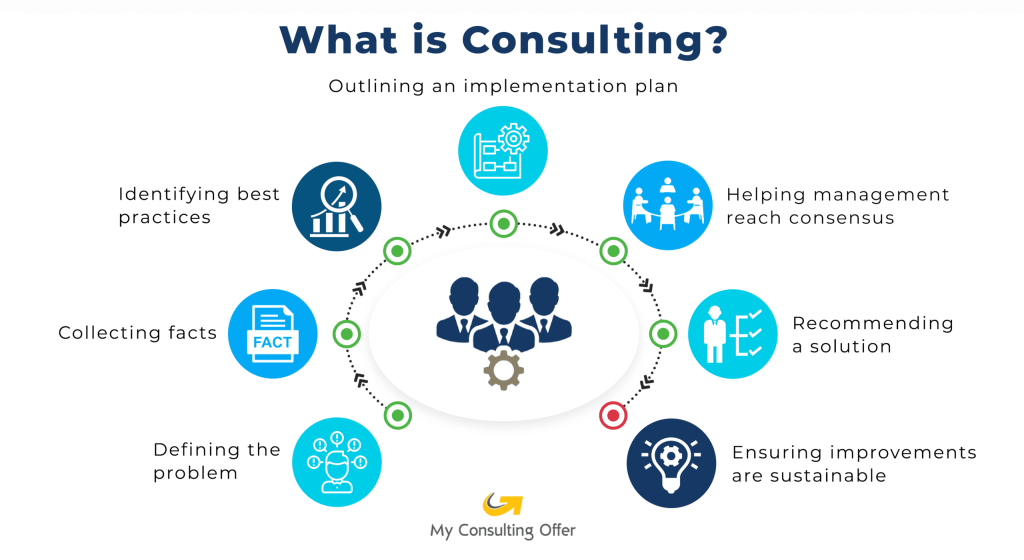 This guidance could include auditing the existing technology stack and offering improvement suggestions, developing and implementing improvements or changes, training and educating employees, or providing continuous support.
IT consulting services benefit small companies with a small or non-existent dedicated team. Working with an IT consultant helps companies optimize their technology and systems while providing extra security and support.
Why Hire a Professional IT Consulting Company?
There are several benefits to outsourcing to a professional Technology consulting company. Some of the most notable include:
Expertise and Knowledge

IT is a specialty that suits the term "you don't know what you don't know." In other words, most business owners may not know they have any IT issues or vulnerabilities. However, if something works, your company still reaches its full potential.
Professional IT consulting companies bring expertise and knowledge to businesses looking to optimize their technology systems. These companies typically have a team of experienced IT professionals up-to-date on the latest technology trends and best practices.
Cost-Effectiveness and ROI

Sometimes you must spend money to make money — especially in the tech world.
IT consultants can help companies identify areas where they can reduce costs, such as implementing more efficient systems or streamlining workflows. They can also help businesses make smart investments in technology that will provide a strong return on investment over time.
For example, an IT consultant may recommend a software solution that automates manual hiring and onboarding processes. Implementing automated tracking systems that scan for CV keywords and pre-screen candidates is just one example of this benefit in action. These efforts save the business time and money in the long run.
Increased Productivity and Efficiency

Increased productivity and efficiency go hand-in-hand with cost-effectiveness; however, this factor is worth mentioning as a standalone benefit.
IT consultants can identify bottlenecks and inefficiencies in existing workflows and recommend solutions to improve them. As mentioned above, they may recommend automation tools to save time and reduce errors. Additionally, they could guide collaborative platforms that streamline communication and project management.
Improved productivity and efficiency also contribute to employee engagement and retention by reducing frustration and helping employees engage in more purposeful work. When employees can accomplish tasks more efficiently, they feel more empowered, leading to higher job satisfaction and lower turnover rates.
Access to the Latest Technology

Technology evolves every day, and while many technologies have the potential to level up a business, there's much to consider. The functionality and cost could be ill-suited for an organization. Yet vetting technologies, navigating the learning curve, and staying current on trends is time-consuming.
Professional IT consultants can help companies get access to the latest technology and ensure that it suits their business needs by staying up-to-date on the latest technology trends and offerings. They can advise on which technologies best suit a particular business and help implement them.
By staying ahead of the curve and leveraging the latest technology, businesses can differentiate themselves from their competitors and gain a strategic advantage.
Risk Management and Cybersecurity

Cybersecurity risks have devastating consequences for businesses of all sizes. There's a common misconception that cyber criminals only target large companies. However, small businesses are more vulnerable and appealing to these opportunists.
As technology evolves, cybercriminals continue to become more sophisticated in their approach. Therefore, ensuring the right barriers and training are in place is a must to prevent your business from going under.
IT consultants can improve business risk management and cybersecurity by identifying potential vulnerabilities and implementing solutions to mitigate them. An expert can perform risk assessments to identify potential threats and provide guidance on addressing them through security measures like firewalls, antivirus software, and data encryption.
By staying up-to-date on the latest security challenges and best practices, IT consultants can help businesses protect themselves against cyberattacks and ensure their sensitive data (and their customers') remains secure.
This benefit is particularly important in the post-pandemic world, as many companies still utilize a remote or hybrid work model. Accessing company servers through public WiFi increases the risk of a break.
Scalability and Flexibility

Many technology consulting companies hit barriers during the growing up phase. They may need additional revenue to expand but need more resources or efficiency to invest further. Replacing legacy systems or implementing automation are two key considerations for scalability and flexibility.
An IT consultant can help improve an organization's scalability and flexibility by ensuring that their technology infrastructure can support growth and change. They can help businesses identify sectors where they may be limited by their existing systems and recommend solutions that can accommodate future growth.
For example, an IT consultant may recommend a cloud-based infrastructure that can scale up or down to meet changing demands or seasonality. By providing a more flexible and scalable technology environment, IT professionals can help future-proof their clients' businesses.
Better Customer Service

Customer service is all about having a human touch when communicating with your audience. However, it's tools and systems that create the platforms for efficient processes and communications.
IT consultants improve customer service and satisfaction by addressing the issues listed above. Cybersecurity prevents reputation-damaging breaches. Efficiency allows customers to get their orders quicker. Scalability allows businesses to offer more solutions as a one-stop shop for all the customer's needs.
IT professionals can also implement better CRM tools and enable the company to capture feedback for data-driven decision-making.
How to Choose the Right IT Consulting Company?
If you Google IT consulting companies, you'll find endless results. Sorting through the options and determining which one is right for your business may feel overwhelming.
This simple guide will help you determine how to choose the right IT consulting company for your organization.
Assess Your Needs and Set Goals

Before you start looking outward to find an IT professional, take a look inward at your business. What are the main priorities, bottlenecks, and vulnerabilities? If you don't have the answer, you may need a professional who can do a full assessment and tell you.
Set clear goals and identify the resources you'll need to work with an IT professional. Then, start looking for a company that can meet this framework.
Research and Compare

Take your time researching and comparing your options. Don't hesitate to use your networks to find recommendations from trusted peers.
Consider creating a matrix outlining your needs and restrictions and filling it in with the data you collect during your research.
Check Their Credentials

Once you've narrowed down the options, confirm their legitimacy. Check their credentials, experience, licensing, and online reviews to validate their claims.
Schedule a Trial or Consultation

Schedule a meeting to discuss your options and determine what the IT consultant can do for you.
This experience is also a prime opportunity to see how well the consultant communicates and whether it's a good fit for your organization.
Look for Ongoing Support

Consider a company that offers ongoing support packages beyond their initial assessments or implementations.
Many IT consulting companies offer ongoing support and maintenance packages to help businesses maintain and optimize their IT systems over time. These services may include regular system updates, security monitoring and threat detection, troubleshooting and repair, and help desk support for end-users.
Evaluate the Contract

Get a quote or estimation from your potential provider for their services. It's worth noting that choosing the cheapest option may not be beneficial for your business. Conversely, the most expensive option doesn't mean the best.
The cost of IT consulting services can vary widely depending on the project's type and scope, the consulting company's expertise and experience, and other factors. Some IT consulting companies charge a flat fee for their services, while others may bill hourly.
Ensure the terms and pricing arrangements are clear, and consider having an attorney evaluate the contract before signing.
Does My Business Need IT Consulting Services?
If your business relies on technology, you could benefit from IT consulting services.
Some signs that your business may need IT consulting services include:
Experiencing frequent technical issues
Struggling to keep up with new technology
Recent or upcoming changes to your business
Not having a clear IT strategy or plan in place.
IT consulting services can help you identify and address these issues, streamline your processes, and improve your overall performance and productivity. At a minimum, it's worth having a security assessment done.
Working with a professional IT consultant could be the key to unlocking business success. Keep these core benefits and considerations in mind as you explore this opportunity.
Are you looking a professional software development company? Join hands with BoTree Technologies for all your digital transformation requirements.
Get a free quote today.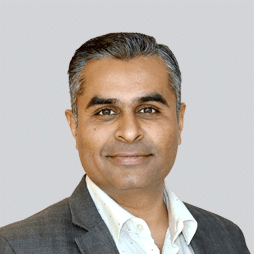 Shardul Bhatt
Shardul strongly believes that the potential to surpass expectations is inherent to each individual. He is committed to helping each and every member at BoTree achieve their dreams and get the most out of their lives. He has a strong technical background and has been in the industry since 2002. He is building BoTree since 2012. He loves to read, exchange ideas and travel.
Choose Your Language
Subscribe to Our Newsletter