RPA Implementation for IT processes Automation
IT Automation, also called infrastructure automation, is the utilization of software to make repeatable tasks and procedures to replace or reduce human intervention with IT frameworks. Robotic process automation solutions work inside the limits of those tasks, tools, and systems to do the errands with almost no human mediation.
Automation is vital to IT development and digitized change. Modern, unique IT environments should probably scale quicker than ever and IT automation is crucial to make that possible.
What's Incorporated into IT Automation?
In principle, if it's an IT task, some form of automation can be connected to that task. Along these lines, RPA services can coordinate with and apply to anything from system automation to networks and cloud storage and, further, to application deployment and design management.
Automation capacities and applications can broaden further into specific technologies, similar to containers, to procedures, as DevOps, and into more extensive zones, for example, cloud, security, testing, and monitoring.
Robotic Process Automation (RPA) is enabling organizations to robotize certain daily errands and business processes with the help of machine learning and robotics. The manner in which it works is that computer programming or a robot can see the way employees cooperate with a GUI and later imitate these activities in a computerized procedure.
There are clear points denoting the benefits of RPA solutions and numerous CIOs are adopting and executing RPA in their organizations' work processes. For one, robots can generally don't sleep and don't stay in the workplace or rest. For two, they are significantly more cost-effective and can perform assignments over a long period of time.
Read Also: 7 Step Guide of RPA implementation for Enterprise Digital Transformation
Can Robotic Process Automation Solutions be applied to IT processes?
Yes, Robotic process automation can be applied to IT process automation. Some examples are:
IAM (Identity Access Management). For this specific procedure, you could apply RPA covering modern and legacy systems, online portals, third-party frameworks.
Log collection across IT Landscape (counting middleware, business applications and framework logs)
Reglament works (health check, standard support)
Other rule-based techniques like VM creation and begin, get to rules task (if API isn't accessible)
Better management of finances and improved employee utilization are two of the most critical advantages of a RPA solutions. Aside from these departments, the technology is also utilized for IT process automation.
Overseeing IT framework, remote monitoring, settling basic and routine issues, help desk ticket management, and sending automated replies to the clients are the obviously the most basic ways by which RPA is being utilized in organizations.
In fact, RPA should be applied to IT processes for smooth implementation by leveraging the knowledge of your IT department. They have the technical expertise to resolve problems.
There are many robotic process automation services that offer custom robotic process automation solutions to help businesses take advantage of this emerging technology. These services providers also offer robotic process automation open source solutions for complex business processes in fields like finance, insurance, telecom, healthcare.
---
At BoTree Technologies, we build enterprise applications with our RPA team of 25+ engineers.
We also specialize in Ruby on Rails, AI, Python, Django, JavaScript and ReactJS.
Tags In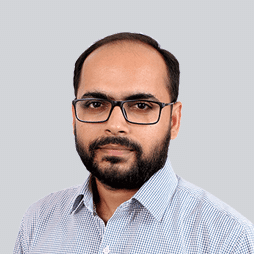 Parth Barot
Parth is the co-founder and CTO at BoTree Technologies. He has worked on building products in different domains and technologies. He is now managing research and pre-sales by supporting it with his problem-solving approach.
Choose Your Language
Subscribe to Our Newsletter