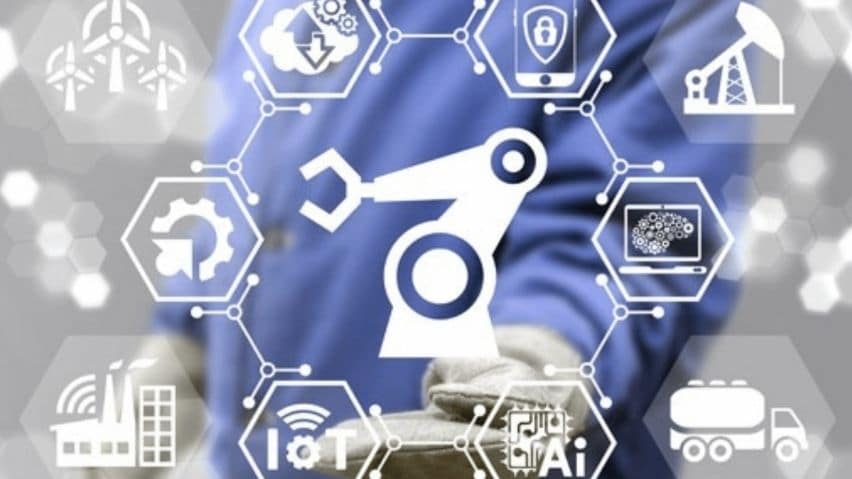 Top 7 RPA Benefits for Businesses
While robotic process automation has clearly started to dominate operations in the manufacturing industry, the service sector has also begun to thrive in its presence.
In recent years, researches & organizational analysis have shown that more than 70% of processes can be automated.
Statistics showcase that the RPA industry would touch the $2.9 billion mark by the end of 2021. If you are still asking "why use Robotic Process Automation?", then it's time to gain a new perspective on the technology.
Repetitive & mundane tasks like data entry, report creation, and several others can be easily & quickly completed with the help of RAP technology.
RPA can, therefore, have a significant impact & improve the service sector paving the way for better operational efficiency. The benefits of RPA for businesses automation go beyond just simplifying mundane tasks – they improve the overall efficiency of the organization. 
Read more: Top 11 Best Use Cases to Automate using RPA
Why RPA is Important in Modern Business?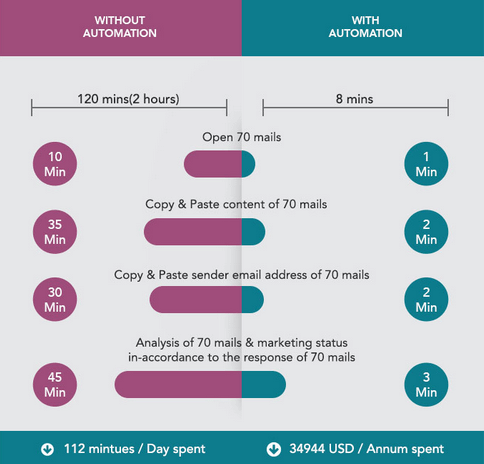 Due to the pandemic, RPA implementation has become more important than ever. Why? Because it has brought a wave of digital transformation in every organization.
And guess what – RPA services is a major driver of digital transformation and technological change.
Businesses have lost a ton of money, workforce, resources, and customers. Truth be told, these are tough times for you and your company. Remote work became the only option for businesses to thrive and survive. The benefits of RPA in business transcend what most people think about the technology – they are much more diverse.
Here are a few factors that highlight the importance of Robotic Process Automation (RPA) Services:-
1. Productivity increase after the pandemic
If you believe the current trends on the Internet, more than 50% of employees that are working overtime during the pandemic. While there's more work, there's also a lot of time they get to focus on important tasks rather than being involved in mindless activities.
Through RPA implementation, employees will be able to continue being productive once they start working at the office. Whether it's document automation or information extraction, employees will get more time to concentrate on things that matter and improve their productivity.
2. Make up for lost time
Organizations have lost a lot of time during the pandemic in managing their business. It has resulted in losing focus on their customers.
By implementing bots for menial tasks like data entry, forwarding queries, form completions and many more, organizations can enable employees to focus on the customers and make up for the lost time.
They can deliver better customer experiences as the bots take care of the backend. Nobody wants to be served by a robot after being at home without getting in touch with anyone.
3. Personalized customer experience
As mentioned above, customers would now want a more personal touch in their products or services. It means that RPA technology will work behind the scenes to complete mundane tasks so that the organization can employ more people at the frontline.
The result will be a more personalized customer experience as the employees won't have to worry about the day-to-day administrative tasks.
Robotic process automation technology serves as a boon for organizations that want to deliver a better customer experience. RPA is not a direct but a significant contributor that drives an improvement in the customer experience.
4. Cutting down costs
It is a harsh reality but even your business might be facing cost cuts. You might have let workers go, shut down an office premise, or stopped spending on cultural activities.
Robotic process automation technology will cut down your hiring costs as you can install bots once for back office tasks and they can operate hassle-free forever (or until they need some routine maintenance).
With RPA implementation, you can also save money on hiring people for manual work that can now be automated. There are systems in place which can help your organizations achieve more in less time and with fewer investments. However, the ROI will be much higher with RPA technology.
Also Read: 6 step Guide on Successfully Implementing RPA
Top 7 Benefits of Robotic Process Automation (RPA) in Business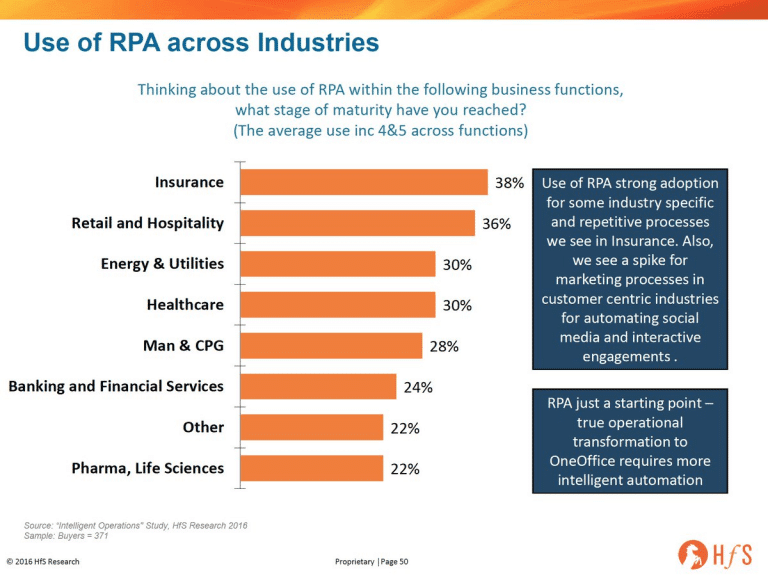 Integrating RPA services in the organization system offers the major benefit of no human intervention. This allows employees to focus on more creative & productive tasks that involve executive & strategic decision making. Ranging from utility to telecom, RPA offers this and other great benefits to a wide array of industries.
1. Banking
The banking industry handles a huge amount of account information, documents & transactional files of countless customers.
Robotic process automation technology can make handling these processes secure & easy. It can reduce processing time significantly and decreases the chances of errors. The benefits of RPA in finance and banking will ensure that more companies are able to manage their finances without calling the accountant for every single activity.
RPA can also help banks to increase their compliance standards by increasing the accuracy of processes and making the audit more convenient. Apart from this, the benefits of Robotic Process Automation in banking ensure that consumers are always a priority and get quick responses to their queries.
2. Utilities
Utility companies have to regularly process tremendous transactions that can be automated by utilizing robotic process automation services.
Billing & payments will be simplified and customers will not have to stand in queues or face technical errors that arise in payments.
Handling customer queries can also become easier as RPA services can categorize queries and provide pre-determined solutions based on specific parameters or redirect to the respective department.
3. Healthcare
In recent times, the healthcare industry has been a major industry reaping the benefits of robotic process automation.
From scheduling appointments to processing bills, the benefits of RPA in healthcare are many. It can help to simplify processes and allow doctors & staff to focus on better serving the patients. Scheduling patient appointments & their data management is a repetitive & complex task that can be made better with RPA.
Handling the administrative side of things also results in a better patient experience that makes them loyal to the healthcare service provider.  The benefits of RPA in healthcare also include automating tasks such that doctors can treat more patients.
4. Insurance
Insurance companies have to process a big volume of claims on a daily basis.
Automating back office processes and data management for claims processing becomes easier with robotic process automation solutions.
It also helps brokers in the comparative analysis by offering insurance options to users based on certain specific parameters.
5. Telecom
Telecom providers often struggle to manage their data and streamline their workflow. Employees were engaged in the technicalities and inconsistencies which disabled them in developing good customer relationships.
There are large volumes of rule-based operational processes in the telecom sector. By automating these tasks through RPA implementation, companies witness a two-fold increase in employee productivity and better customer relationships.
Through RPA, they were able to make use of quickly extracted information and identify what went wrong for the customer. It allowed them to deliver a more personalized service to the customers.
6. Education
The education industry regularly faces staffing challenges and high-costs of administration.
More often than not, the operational tasks in educational institutes are fixed and occur at different intervals. By implementing RPA, the education sector can reduce the dependence of management on the staff.
Apart from that, institutes that can't afford enterprise software, RPA can help them in completing tasks while they are teaching the students. Tasks like new application fulfillment, vendor management, ordering, etc., can be delegated to RPA services.
7. Hospitality
RPA technology has drastically reduced the customer service time by automating front desk activities.
Combined with Natural Language Processing, RPA bots can provide answers to common customer queries and enable the staff to focus on activities that can improve the customer experience.
On top of that, processing invoices in hotels takes a lot of time. RPA implementation allows the hotel to generate quick bills and receive payments without making the customer wait for a long time.
Other than that, RPA technology can also smoothen the booking process and undertake back-office tasks, leaving more time for hotel staff to concentrate on customers.
Checkout Video for Why you want to Automate Business Process with RPA
Final Words: Benefits of RPA in Business are Worth Investing
It is evident that RPA services offer more benefits in the service industry than one can imagine. From user data management and answering routine customer queries to transaction processing, RPA provides intelligent automation capabilities that can enhance organizational productivity. You can use tools that can reap economic benefits through automation. Most people in automation already know about the benefits of RPA UiPath, RPA Automation Anywhere, and BluePrism for enterprise automation. 
It makes the business processes faster and contributes to the overall growth of the company. The shift from conventional methods of simplifying business processes is, therefore, not surprising but a necessity for achieving maximum efficiency.
Your RPA journey should begin today. Partner with us!
At BoTree Technologies, we build enterprise applications with our RPA team of 25+ engineers.
In case you have any query or want to know more about RPA, just put a comment below or write us at BoTree's help desk.
We'll be happy to respond and resolve your query.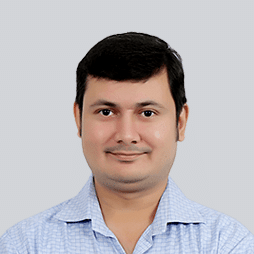 Darshan Chapanera
Darshan is Tech Lead and leading the RPA verticle at BoTree. Darshan has extensive experience in various technologies and domains. He is passionate to explore and try hands-on new technologies that tackle real-life problems. In his free time, Darshan becomes a backpacker who loves to travel with family and friends to discover natural places.
Choose Your Language
Subscribe to Our Newsletter