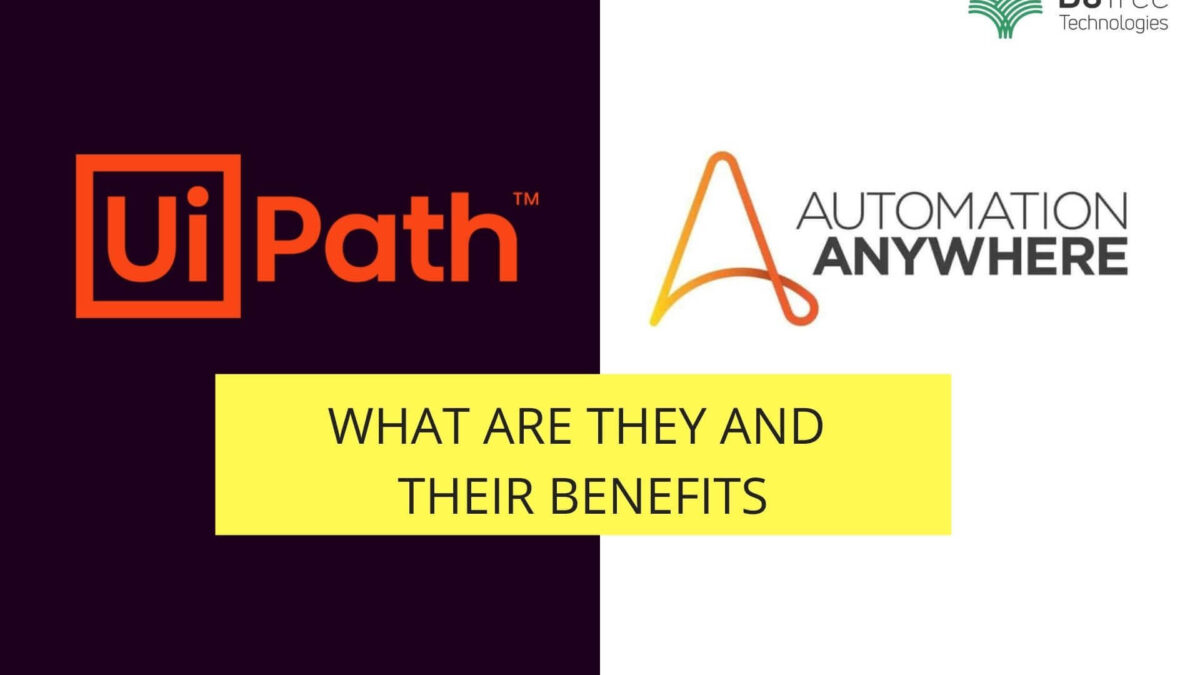 A Comparison between UiPath and Automation Anywhere
Robotic Process Automation is becoming a new reality for organizations moving towards digital automation.
RPA automation services are now in massive demand. Companies are looking to automate routine tasks which can't be completed because of the absence of human resources due to the pandemic. RPA solutions are transforming how we used to work.
Tools like UiPath and Automation Anywhere have, thus, gained massive popularity. RPA UiPath and RPA Automation Anywhere are helping companies create a virtual workforce with an easy-to-use interface. Companies now struggle to decide between Automation Anywhere vs UiPath as their preferred automation tool.
The biggest advantage is that you don't need to be a skilled programmer for RPA implementation. With the basic knowledge of RPA automation services, you can implement RPA without any hassle.
RPA UiPath Tutorial and RPA Automation Anywhere Tutorial – both are available online for you to learn and start implementing Robotic Process Automation (RPA). When we compare UiPath and Automation Anywhere, a lot of differences become visible.
RPA with UiPath: What is it?
UiPath is a Windows Desktop Software which enables you to automate complex business processes of your business. RPA UiPath has fewer lines of code in terms of .net scripting and doesn't require high-level programming skills for implementation.
It is one of the most popular RPA tools used by companies like General Electric, Google, HP, Autodesk, Virgin Group and many more. They have a variety of UiPath RPA use cases for automating their processes. A comparison of UiPath and Automation Anywhere will give a better idea about the use cases of each.
RPA using UiPath allows you to access all its products, including process mining, task capture, task mining, process design, documentation, orchestrator, automation cloud, robots, and test suite.
Benefits of RPA UiPath for Business Process Automation

RPA UiPath developers admire the software because of its simplicity and ease of use. Some of the benefits of RPA with UiPath are as follows:-
Improved customer experience

One of the primary purposes of RPA using UiPath is that it helps you to automate back-office operations. It results in efficient administration and gives more time to staff for serving their customers.
It also allows you to automate and integrate different sources, providing a complete overhaul to your customer service delivery.

Productivity maximization

UiPath's RPA automation services support end-to-end automation of processes, allowing you to maximize your productivity. It helps to deliver faster and more accurate results from your operations.
UiPath RPA use cases generally showcase results in terms of productivity increase by 50 to 70 percent. It is a good indicator of the software's efficiency in process automation.

Employee satisfaction

RPA UiPath offers more than 200 ready-to-implement components that allow the employees to achieve more in less time and effort. It frees your team to spend time on better returns and services that are ultimately leading to their job satisfaction.
When the employees are satisfied, they will generate better outcomes for the customers. RPA with UiPath allows you to achieve maximum satisfaction in both cases.
The major differences between UiPath and Automation Anywhere often come in terms of features and after sale services.
Don't worry if you are new to RPA services using UiPath. The tool offers a community edition that you can try for free and implement bots in your organization.
Small businesses are now moving towards RPA using UiPath to save costs and time involved in every process.
RPA with Automation Anywhere: What is it?
Automation Anywhere is considered as another revolutionary RPA technology for automating business processes and achieving the best possible outcomes.
RPA with Automation Anywhere allows you to combine conventional RPA with Machine Learning and Natural Language Processing for working with unstructured data. The advantages of Automation Anywhere vs UiPath mostly range in this area.
It leads to intelligent automation, enabling you to harness the best of both Machine Learning and RPA automation services.
Automation Anywhere RPA is a web-based management system that has a control room to automate your processes using bots.
You can access all of Automation Anywhere's products, including end-to-end RPA & AI automation, Discovery bot, IQ bot, Bot insights, and the Bot store.
While looking at the comparison between UiPath and Automation Anywhere, benefits play a major role in understanding why each is distinct from the other.
Benefits of RPA Automation Anywhere for Process Automation

RPA Automation Anywhere enterprise and community version both allow you to make the best of process automation. Some of the benefits of RPA using Automation Anywhere include:-
Intelligent automation

As mentioned, it is one of the biggest benefits of RPA software Automation Anywhere. It allows you to build a virtual workforce that integrates Machine Learning with the system to automate processes that have tons of unstructured data.
You can build an army of bots that can continuously automate processes without any difficulty. They require minimal supervision and carry out the tasks with maximum accuracy.

Valuable insights

Another significant benefit of RPA with Automation Anywhere is that it has a reporting feature that provides valuable insights from the process automation activity. It presents a report on the performance of bots so that you can analyze them and make the required changes.
It assists in measuring the performance and ROI on RPA automation services that you have implemented in your business.

Security features

RPA Automation Anywhere developers love the security features of the software as it comes with multiple layers of security, protecting your confidential data in the automation process.
There are several RPA Automation Anywhere use cases which showcase how the security features have allowed organizations to place their trust upon RPA services.
If you do not have any technical skill but still want to implement RPA Automation Anywhere in your organization, don't worry. The tool offers a free community edition that you can use after learning from RPA Automation Anywhere tutorials available online. As we compare UiPath and Automation Anywhere, it becomes clear that the benefits are important.
RPA Automation Anywhere vs RPA UiPath: Which is the best?
Both the tools are one of the best RPA services tools available in the market. There are a few differences in both the automation tools. However, it is difficult to determine which one is the best as both have different products to fulfill organizational automation needs.
While RPA with Automation Anywhere is more script-based, RPA Uipath is based more on visual process design. So if you want something read-to-go, then UiPath is your best choice.
This comparison between UiPath and Automation Anywhere provides a detailed understanding into the USP of each tool.
But it depends entirely on what and how you want to automate. At BoTree Technologies, we have a team of RPA developers who analyze your processes and recommend the tool that best matches your requirements. You can hire RPA Automation Anywhere developers and RPA UiPath developers today from BoTree Technologies.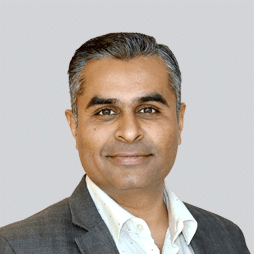 Shardul Bhatt
Shardul strongly believes that the potential to surpass expectations is inherent to each individual. He is committed to helping each and every member at BoTree achieve their dreams and get the most out of their lives. He has a strong technical background and has been in the industry since 2002. He is building BoTree since 2012. He loves to read, exchange ideas and travel.
Choose Your Language
Subscribe to Our Newsletter