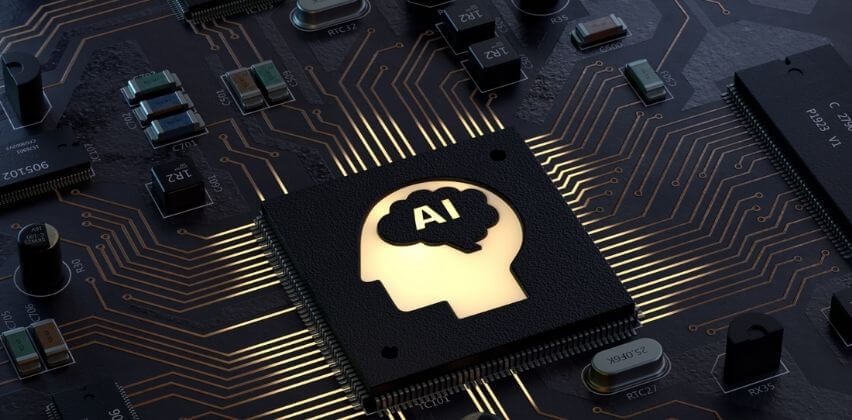 Unlocking the Power of Data And AI for Businesses
The latest reports show that the Artificial Intelligence market was worth $40.2 billion in 2020. Experts attribute this growth to the increasing business adoption of AI. Data is the biggest asset that a company has in 2021. A comprehensive data strategy ensures the company can derive valuable insights that enable better decision-making.
What is the role of AI in business? There are countless examples of AI in business for forecasting and predicting values. For example, AI solutions enable financial companies to oversee stock price fluctuations and take advantage of trading opportunities. MetaStock is one such solution that provides analytical tools based on AI and data to predict stock prices.
Another approach of data and analytics that companies take is to forecast their budget, expenses, and revenues. It involves using historical data and transactional patterns to identify a company's budget. Big data provides solutions to specific business problems through Artificial Intelligence models.
This article will focus on the following topics –
AI capabilities in business
What is intelligent analytics?
Latest trends in data analytics
Business cases for AI
Let's have a look at these topics in detail.
AI Capabilities in Business 
Harvard Business Review suggests that AI can do three significant things for your business. It can – 
Automate business processes
Gain valuable insights
Improve customer engagement
When people ask, "Why is data important for AI," the answer is that all AI solutions require data. The foundation of AI analytics is historical or real-time data. With the help of data, AI can deliver the above three capabilities.
AI enables business process automation with the help of Robotic Process Automation. RPA bots can work with triggers, while smart bots can identify things that need to stay or eliminate during automation.
The biggest role of AI in business is to generate and deliver valuable insights. When there's tons of data, patterns are bound to emerge. The power of data in business is brought to its best use when companies can use any kind of data to improve business results. It usually happens by finding opportunities that are only seen through data and analytics. 
Artificial Intelligence drives customer experience by learning from the environment. Smart bots and AI algorithms deliver better customer service by understanding the conversation in real-time. Several companies use AI customer experience bots to enhance service delivery to their audience.
Read More: A CTO's guide for AI Implementation
What is Intelligent Analytics?
Intelligent analytics is a branch of Artificial Intelligence. Companies use intelligent data and analytics to uncover meaningful insights. The purpose is to derive value from collected business data.
INSIGHTS – that's the keyword here. Intelligent analytics is a part of the overall data strategy. It showcases the business that even their top management might sometimes miss. It includes new market segment opportunities, product differentiation parameters, honest product feedback, actual growth rate or products, expense and income status for a particular time period, and much more.
There are three different types of intelligent analytics – 
Descriptive analytics
It focuses on using historical and real-time data to identify what happened during a time period. Examples of AI in business for descriptive analytics include understanding the new customers acquired, sales during a period, and more.

Predictive analytics
It focuses on predicting future values for the company. The Machine Learning algorithm uses past values and identifies values that are likely to occur in the future. Examples include predicting the budget for the next year, identifying the number of potential customers, and more.

Prescriptive analytics
It focuses on determining the right path that companies should take based on the insights generated from data. It highlights the action steps that will bring the desired results. Examples include price changes based on the historical demand of a product.
Latest Trends for Data Analytics
As companies move towards modern applications of data analytics, everyone asks the same questions – "How can I use AI in my business?". We will address the answer in the next section. For now, let's understand the latest trends in data analytics that make AI possible for businesses.
AI SaaS
Data solutions are increasingly available as Software as a Service product. Companies can use off-the-shelf software to identify patterns by inputting data in different columns. There are software-based on multiple business functions, while some are common for all processes. However, if you want an enterprise-grade analytical tool, custom AI solutions are more effective.

Natural Language Processing
AI machines are now learning on their own. More and more companies are experimenting with unstructured data through natural language processing. Intelligent bots now have conversations as real as humans do. It brings a new age of AI systems that can interact using emotions, feelings, and everything that humans have.

Extended Reality
Data analytics combined with extended reality is generating unfathomable results. Through AR and VR, companies are creating virtual simulations – but combining it with the AI capabilities for predicting future environments, opportunities and making plans to understand how to solve future challenges. Extended reality delivers an AI customer experience that highly improves the customer satisfaction rate.

Interactive Visualizations
Intelligent analytics is simplifying data representation for companies. There are interactive dashboards through which all stakeholders can better understand the data. It gives a personalized view of all the data points and showcases how it is performing. Interactive visualizations are useful for identifying visual patterns that might be missed otherwise.
Business Cases for AI
Today, there are use cases of AI in almost every business process. Even in the manufacturing sector, intelligent data analytics can help build systems that can identify the maintenance schedule of equipment – keeping it safe from breakdowns.
There are plenty of applications that are common in business. We will talk about these popular business use cases of AI, based on different functions –
Customer Service
Sentiment analysis is a useful application of data analytics in business. Companies can identify what customers are saying about their product. It also includes:

– Customer responses
– Call forwarding
– Call classification
– Intelligent routing

Marketing
Marketing analytics is the most significant use. It helps to determine the results that we can achieve from the marketing budget. It also includes:

– Personalized marketing
– Intelligent content
– Contextual marketing
– Budget forecasting

Sales
The sales team can identify the future sales potential by analyzing the historical data. It helps to find areas where activities need to be improved. It also includes:

– Predictive sales
– Sales chatbot
– Appointment scheduling
– Lead management

Operations
The role of AI in business operations is increasing dramatically. Companies use automation and data analytics to drive valuable insights. It also includes:

– Data mining
– Predictive maintenance
– Operational analytics
– Inventory optimization
Apart from this, there are various business cases in different domains like healthcare, FinTech, HR, Insurance. In every domain and area of business, AI is showing significant results.
Checkout: The Future of Artificial Intelligence Services for Business
Bottom Line
Artificial Intelligence is transforming how companies used to work. Today, intelligent analytics is a business priority. Since data is the biggest asset they have, companies want to leverage AI and derive valuable insights from that data. That's why more and more businesses are now hiring AI developers to build intelligent solutions.
BoTree Technologies is a leading Artificial Intelligence and Data Analytics company in the US, India, and Singapore.
Contact us today to understand how we can build AI capabilities for your business.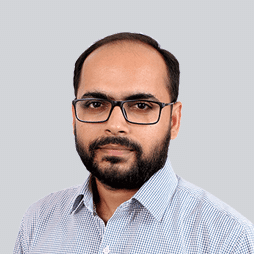 Parth Barot
Parth is the co-founder and CTO at BoTree Technologies. He has worked on building products in different domains and technologies. He is now managing research and pre-sales by supporting it with his problem-solving approach.
Choose Your Language
Subscribe to Our Newsletter