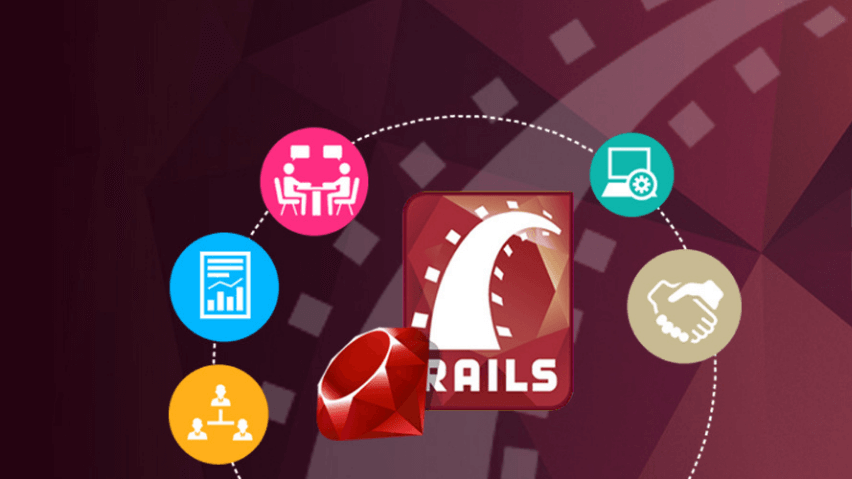 Complete Guide to Hiring Ruby on Rails Developers in 2022
So, you are choosing Ruby on Rails for your web application. The robust framework is the perfect choice for startups and enterprises. There are currently 389,302 websites on Rails. The next step is to hire suitable Ruby on Rails developers for your project. You can work with an individual developer or a Ruby on Rails development company.
It is important to select the right people for your application. At BoTree Technologies, we follow a comprehensive process of hiring every Ruby on Rails programmer. Our team follows a screening process, followed by an HR interview, and then a conversation about skills with our CEO. Because RoR developers are so crucial today, we involve only the best candidates for our projects. 
The biggest challenge faced by companies wanting to build their applications in Ruby on Rails is identifying the right partner. There are many obvious ways to identify and evaluate the right partners that are overlooked.

This article provides a comprehensive list of easy to evaluate points to identify the right partner. Programmers reduce the development time by 25 to 40 percent.
In this article, you will learn –
How to determine the right Ruby on Rails developer?
What to look for in a Rails programmer?
What is the cost of hiring Ruby on Rails developers?
Where to find the right RoR developer?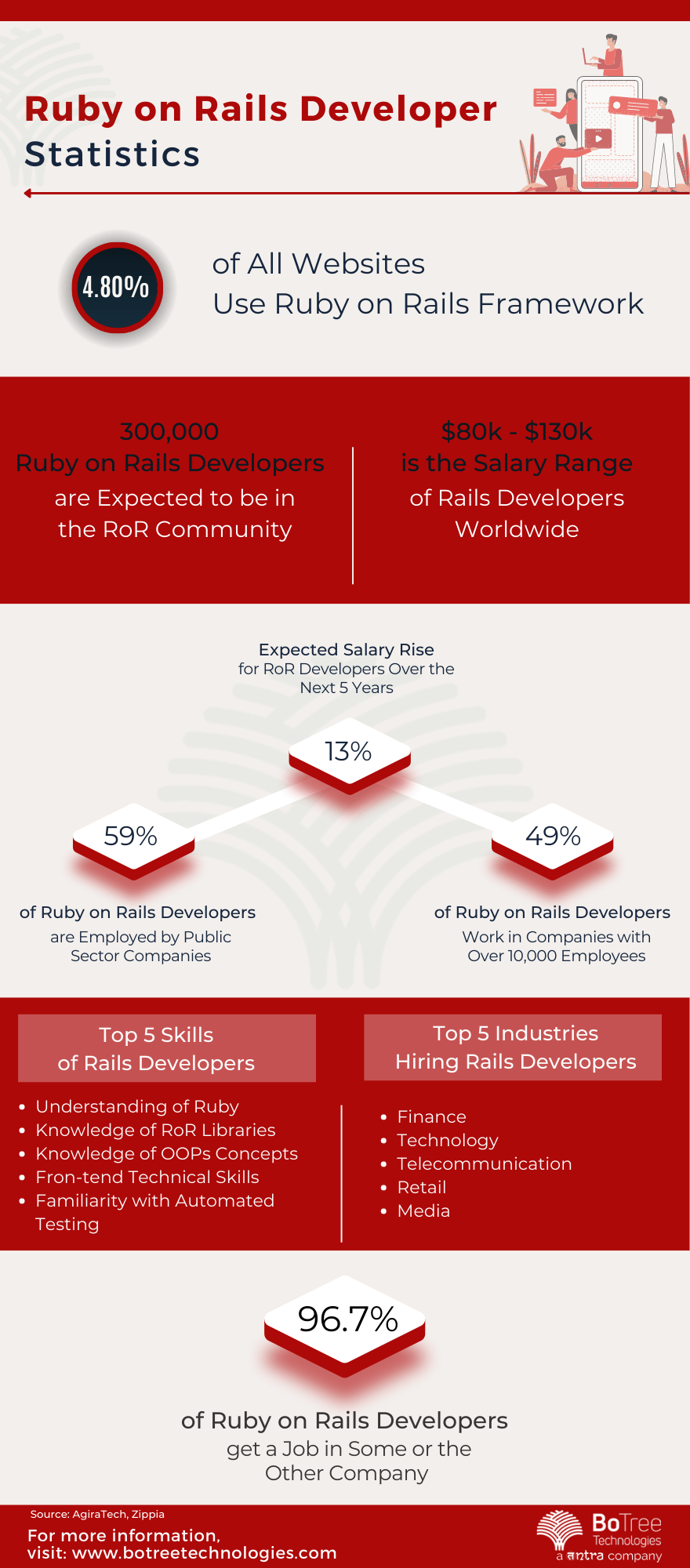 Let's have a detailed look at each of the points. By the end of it, we hope you get a complete understanding of the hiring process.
How to Determine the Right Ruby on Rails Developer?
Before you hire Ruby on Rails developers, identify your goal. There are 4 primary goals –
1. Web application development
2. App maintenance & support
4. Web app data migration
Based on that, you can hire an in-house developer, freelancer, or Ruby on Rails services company. All options need goal clarity from the beginning.
In-house Developers

They focus only on your company. A full-time programmer offers complete flexibility. You can assign any task you want when you want.
Managing the in-house Ruby developer is much more comfortable. If you use agile methodology, aligning the tasks is seamless. You can also communicate without any silos. Personal interaction ensures the RoR developer understands your idea.

Freelance Ruby on Rails Programmer

A cheaper alternative to in-house developers is a freelancer. You have to pay for fixed hours of work. It involves any task you want them to do.
Freelancers are available everywhere. You can hire a remote Rails developer and skip the hassle of maintaining an employee. You also have a pool of Ruby on Rails developers with the right skill sets to choose from.

Ruby on Rails Development Company

If you need to hire a team of developers, this is your best bet. A Ruby on Rails web development company acts as your IT partner. It provides you a team of Rails programmers.
You can hire monthly, hourly, or on a fixed pricing basis. It allows scaling your Ruby on Rails development team. You don't have to worry about maintaining the team. The service provider bears all the costs and expenses. There are Ruby on Rails developers with varied skill sets available. It is the best option while building web application development.
Checkout Why are Top Companies Still Sticking with Ruby on Rails?
What to look for in a Ruby on Rails Programmer?
After finalizing the type, focus on the skills and expertise. A good Ruby on Rails programmer will have the right technical and soft skills. Apart from that, looking at the experience is also essential. Here's what you need to look for in an RoR developer:-
Technical Expertise

The Ruby on Rails developer must have complete knowledge of object-oriented programming. Expertise in standard libraries is essential. Along with knowledge of the core technology, developers must also know the usage of project management tools.
Since most of the time developers work together, they must have proper knowledge of waterfall and agile methodologies as well. It is best to understand how the technical landscape can change the prospects of hiring a Rails programmer. 

Experience

Experienced Ruby developers know the ins and outs of building a Ruby on Rails application. Junior developers are perfect for projects that can train them. With experience, you can count on developers for migration, version upgrade, and complete app development capabilities.
Ensure that their experience is in industries that you mostly work on. 4 to 5 years of experience is sufficient to ensure that the developers can work swiftly on multiple projects at once. 

Soft Skills

The right soft skills are important for every RoR programmer. Communication, teamwork, time management, and understanding the brief are just a few of them. Soft skills ensure that developers can work seamlessly with every task and activity.
Most importantly, Ruby developers need to have the confidence and ownership qualities. You must ensure that the Ruby on Rails development team can work in extreme pressure because deadlines are also important. So an overall groomed Ruby on Rails engineer can help you lead the way in the development process.
What is the cost of Hiring Ruby on Rails Developers?
The cost of hiring a Rails developer depends upon your need. An in-house Rails programmer performs all development and maintenance tasks. The average salary of a Ruby on Rails developer is $75,000 per year.
Hiring a freelance RoR developer is cost-effective. You can hire based on your project ranging from $100 to even $5,000. A web development company is probably the best option you should consider.
Hire Ruby on Rails developer from a web app company to save a lot of money. You get access to the best developers with the right skills. Companies offer Ruby on Rails development services for as low as $2500 per month.
Read more: Top 15 Reasons to Rely on Ruby on Rails
Where to Find the right Ruby on Rails Developer?
Answering this question is a challenge. There are several ways to hire Ruby developers for your project. You can look at job portals and boards, to begin with. Post your requirements on any portal to find the perfect match.
The right freelance is available on sites like Upwork, Freelancer.com, and Fiverr. Look for Ruby on Rails programmers who are open to a new offer but currently work at your competitor.
The best option to find the right Rails programmer is to hire a Ruby on Rails development company. It has a plethora of developers at your disposal. You can interview them and then select the one that matches your needs.
A Ruby company eliminates all the hassle. It offers developers, takes care of their salaries, and maintains them. It provides them perks & benefits. All you have to do is pay the agreed-upon price.
There are several places where you can find the best Ruby on Rails company. The first step is to ask for recommendations from your circle. If someone has already taken the services of a firm, you can trust them easily.
You can search for web development companies on portals like GoodFirms, Clutch.co, DesignRush, Glassdoor, and others. LinkedIn is also a great place to find companies. You can search for a web development company and look at their profile to understand their background. 
Why do we Suggest Ruby on Rails?
The right Ruby on Rails developer will transform your development process. With complete ownership, the programmer will make every task seamless.
At BoTree, we suggest Ruby on Rails to clients because of rapid prototyping and affordability. Since Ruby programming language is so swift, the framework easily adapts to it. If you are on a tight budget and need to get ahead of the competitors, Ruby on Rails is for you.
On top of that, you don't have to waste money on costly frameworks. Ruby on Rails delivers interactive UI and UX for all kinds of applications. We have built apps in the healthcare, insurance, entertainment, logistics, and financial industry using Ruby on Rails. It is a trusted framework that is suitable for every industry.
Read more: 8 Common Ruby on Rails Programming Mistakes to avoid
Conclusion
In this article, you learned about the different types of developers you can hire. In essence, a development company is your best companion. We discussed the right skills and expertise when you hire Ruby on Rails developers.
After that, we focused on the cost of hiring Rails programmers. If you want the right services, you have to pay the price. And at the end, we looked at the places where you can hire Ruby developers for your project.
If you want to try Ruby on Rails developers FREE for 15 DAYS, Contact us today. Your FREE ESTIMATE is also waiting for you. Get it now!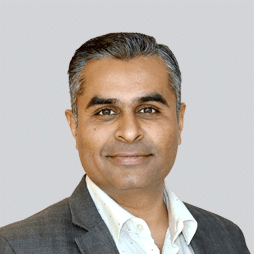 Shardul Bhatt
Shardul strongly believes that the potential to surpass expectations is inherent to each individual. He is committed to helping each and every member at BoTree achieve their dreams and get the most out of their lives. He has a strong technical background and has been in the industry since 2002. He is building BoTree since 2012. He loves to read, exchange ideas and travel.
Choose Your Language
Subscribe to Our Newsletter