Why you should Build your eCommerce Website with Ruby on Rails
The rise in the popularity for ecommerce websites is staggering. It can help you generate more revenue and earn huge amounts of profit.
But choosing the right technology for your online store is a challenge. There are so many things you can choose from. Ruby on Rails for eCommerce website development is one of the best options for building an online platform for selling your products. 
E-commerce with Ruby on Rails is a safe, affordable, and flexible option. You can integrate with Spree Commerce or Shopify for ecommerce platforms. A Ruby on Rails eCommerce website also enables you to make proper customizations when you want to make any modifications in the future. Companies like Airbnb, Basecamp, and GitHub use Ruby on Rails ecosystem for their web applications.
We have built some of the leading eCommerce stores using Ruby on Rails. You can see our work on The Fifth Collection, a vintage fashion store that serves clients all across Singapore. It has been recognized as one of the top stores in the country for its experience with customers. Our Ruby on Rails web development team provides complete support & maintenance for the website, keeping it up-and-running 24×7.
Ruby on Rails is a powerful web development framework for developing web applications using ruby programming language. It has become a popular web development framework among ruby on rails developers due to the ease of eCommerce platform development.
Read more: Top 7 Reasons to Choose Spree Commerce for Your Store
Even though professional developers are skeptic about ruby development, it has powered some of the most popular apps on the web. Airbnb, Basecamp, GitHub, etc. are some examples of the apps that were coded Ruby on Rails.
Why Ruby on Rails eCommerce Development is the Perfect for Stores
Ruby offers some great advantages to you for building an Ruby on Rails eCommerce website. You can get flexible development, reduce your store building time by 25% to 40%, and achieve higher productivity. The customization capabilities of Ruby on Rails are much better than any other framework for ecommerce web development.
You can also use SpreeCommerce, the Ruby on Rails based eCommerce platform to build your online store. The platform enables you to build the website from scratch, allowing you to add features and elements that make your store highly-functional. It also improves the user experience as you can design the store as you wish without any limitations of themes or features to add.
Some of the advantages of Ruby on Rails eCommerce Website Development include:-
Incredible community support
Efficient development
Affordable platform
Consistent evolution
Marketing potential
Let's have a look at all these benefits in detail.
Incredible Community Support

The rails community is one of the largest and widely supportive communities of developers. It helps you by providing solutions to fix every bug and error. Your Ruby on Rails eCommerce site will be assisted by a whole new rails department.
Rails community also provides numerous gems that you can integrate into your rails app. It helps in improving the functionality of the app and with time, the gems have only evolved. You can also develop new gems to enable better functionalities on your eCommerce website.

Efficient Development

eCommerce projects need to be built quickly because clients want to launch the website as soon as possible. You must build a site that has comprehensive features but is also optimized for the web.
The pre-built conventions in ruby and the wide RubyGems library

enables you to build cost-efficient eCommerce websites. Ruby is a simple, easily readable and understandable programming language that simplifies the entire development process.

Rails help you to save both time and money while building your Ruby on Rails in eCommerce platform development.

Affordable platform

Ruby on Rails is an extremely affordable platform. Since it is open-source, you can get it without any licensing cost. The framework is available online to download and you can easily set up the environment for Ruby on Rails eCommerce development.
On top of that, you can easily hire Ruby on Rails developers. They are extremely affordable, and you can find freelancers as well for a much lower cost.
Since the framework takes less time to develop the eCommerce website, you don't have to spend a lot of time and money. You can quickly finish the project without keeping the team involved for long as it will only charge you more money.


Consistent Evolution

"Ruby on rails dying" is nothing but a widespread myth that no professional developer will believe. ROR web development is one of the best things that happened to the Ruby on Rails developer community.
However, the language may not experience rapid growth that it did in its initial stage, it is gradually evolving. Rails have now become an important ruby programming framework that doesn't generate buzz but is constantly growing.
In fact, the latest version of ruby, 5.2.2, was launched in Dec 2018 with a range of modern features.

Marketing Potential

While some may consider Node.js to be one of the most marketable frameworks, rails also offer good market potential.
Companies today are investing rapidly in Ruby on Rails developer which have given rise to numerous opportunities.
Developers that are expert in the rails framework understand that there is a huge market for ruby development.
Ruby will take less time and cost to learn and once any developer has a hold of it, they can take advantage of the opportunities that companies have to offer.
Also Read: Say Yes to Ecommerce Business!
Hire eCommerce Website Development experts for your Store
In this article, we looked at how Ruby on Rails eCommerce website development is growing in demand. Companies today want to invest in a framework or platform that can deliver concrete results. Ruby on Rails web app development ensures that your store development is smooth and leads to higher productivity as well.
We also highlighted the advantages of using Ruby on Rails for eCommerce web applications. It is affordable, efficient, and reliable – a complete framework that makes it perfect for online stores. The best thing – Ruby on Rails is highly-secure, making payments & transactions hassle-free for customers.
While building an eCommerce website, it is essential to have the whole package of tools with you. Some of the popular tools include Solidus, Spree eCommerce, ROR-e, Sharetribe, etc. These tools can help developers build customized eCommerce solutions along with different integrations like Refinery CMS or Snipcart.
We have a team of Ruby on Rails programmers who are experts in building ecommerce websites. We have experience in Spree development, Shopify development, and BigCommerce app development. Our team has worked with ecommerce companies in 10+ countries.

---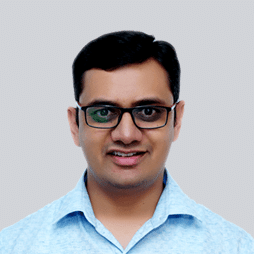 Amit Patel
Amit is the COO and Co-founder of BoTree Technologies. He is a developer advocate and solution architect at the company. He has helped many SME and Large corporations digitize their business operations. He loves hanging out with friends and meditate.
Choose Your Language
Subscribe to Our Newsletter