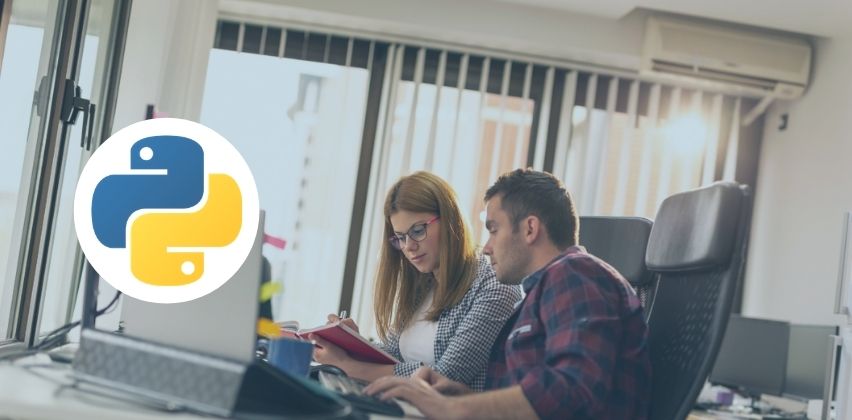 The Complete Guide to Hiring Python Developers in 2022
Python's in the technology stack of Google, YouTube, Pinterest, Instagram, Spotify, Netflix, and Dropbox. Whether it's the world's biggest search engine or the biggest streaming platform, everyone uses Python. Hiring a Python developer from a software development company is a priority – it can build the most powerful applications.
Today, the Python developer salary exceeds that of the Java developer. Python pays $80,000 per annum, while Java stops at $60,000 per annum. But that's not the only differentiator. Even entry-level Python developers get higher salaries than beginners in Java.
Python dynamic potential lets the developers innovate and customize. The unique development approach using Django and Flask makes Python the go-to programming language for almost every project at any enterprise python development company  – whether it is enterprise web applications or a consumer-centric app.
But how to hire a Python developer? Where to look for when hiring Python developers? Is a Python development team the best option, or will a single developer be okay? All such questions trouble the company seeking Python experts for its application. We are here to solve them all.
This article will serve as a complete guide to hiring Python developers. It highlights –
Checkout The Top Python Development Skills for Developers in 2022
Factors to consider when hiring a Python developer
Where to find the best Python developers
What are the current Python developer rates
Factors to Consider When hiring a Python Developer
Every company is looking for Python developers for its technical department. The competition is stiff. That's why Python developer salaries are higher than others. Since a Python web developer can also work with Machine Learning, Cloud Computing, NLP, and other modern-day technologies, their demand increases.
But not every tech person is the same. A mid-level Python developer will have less experience and skills than a senior Python developer. Deciding whom to hire can be challenging.
Understanding each point clears any confusion about Python developers. The most important thing is to look at the right place with the right requirements in mind. Let's look at how to do that.
By considering the following factors, the task of hiring a Python programmer becomes easier –
Project size
Determine the project size, scope, and complexity. It will help to decide how many developers are needed. Building a Python development team requires an assessment of the scalability and potential of the project.

Technical expertise
The best Python developers must have good technical skills. It includes Django, AWS, Docker, Machine Learning, Git, FLASK, REST, Kubernetes, DevOps, API, Cloud Computing, Apache Spark, MySQL, among others.

Programming experience
Senior Python developers have around 5-8 years of experience. Mid-level Python developers have 3-5 years of experience. Higher experience entails higher chances of solving existing problems using innovative ideas.

Soft skills requirement
Problem-solving and critical thinking are two necessary soft skills to hire a Python developer. The programming language opens new opportunities to innovate. It requires every Python developer to think beyond the usual.

Communication skills
Most importantly, look for Python developers with excellent communication skills. Articulating project progress after each iteration, issues in the code, and collaborating with other stakeholders is essential for Python web development.
Conducting an interview and test is the best way to understand the development. The Python job description should clearly state the technical skills and responsibilities. It is essential to mention what kind of Python project the developer will be working on – web application, Artificial Intelligence, AR & VR, or anything else. The final Python developer assessment will be based on their compatibility with the technical project requirement.
Related Reading: 10 real-world Python Use Cases and Applications
Where to Find the Best Python Developers
It depends on the project requirements. Outsourcing to a Python development company is the best option for web development projects. They customize a Python development team from their talent pool.
Python developer rates for every outsourcing company. However, there's complete flexibility when hiring Python developers from software companies. They can be let loose when the project is complete.
Hiring a Python developer in-house is useful when the project has on-site requirements. In-house developers are expensive as they need to be paid even after the project is complete. It involves the primary cost of the Python developer salary and secondary costs like compensations, perks & benefits, and more.
The best outsourcing companies for Python developers are in India, the Philippines, Poland, and more. The rates are much cheaper than in the US, UK, Australia, Canada, and other European countries.
Apart from that, LinkedIn is an excellent source to hire a Python developer. Whether there's a need for an entry-level Python developer, mid-level Python developer, or a senior Python developer for software development services – the platform has them all. It provides a detailed Python developer assessment through its form. Job portals are most likely to offer access to Python developers after outsourcing. 
Read more: 8 Best Examples of Companies using Python Programming
What are the Current Python Developer Rates?
The Python developer salary has seen a dramatic spike in recent years. The programming language's success is giving new opportunities to developers. Therefore, the rates for hiring a Python programmer are also on the rise.
Most outsourcing companies usually charge $50 – $70 per hour for Python projects. Python's powerful capabilities and its dynamic functionalities demand a higher price than other programming languages – and it delivers on its worth.
BoTree Technologies has a unique pricing structure than other companies. Python developer rates are based on the company's requirements. Senior Python developers for Machine Learning and web development range around $25 – $35 per hour.
Dedicated developers for Python projects often range between $4,000 to $5,600 per month. A new web application that requires 6 months of Python development expertise is priced somewhere around $50,000 to $70,000.
Senior Python developers ask around $125,000 on average. Silicon Valley has developers who are employed at twice that estimation. Python is all set to take over Java and other programming languages to become the number one in the technology industry.
Conclusion
Python developers will become hard to find at an affordable price. Web applications now require dynamic functionalities – and what better than a Python web developer? Python development's benefits exceed normal programming languages – the power and simplicity make it perfect for new-age applications.
Looking for a enterprise software development company in the US, India, or Singapore?
BoTree Technologies is a trusted Python partner for Fortune 500 companies. 
Contact us today for a FREE CONSULTATION.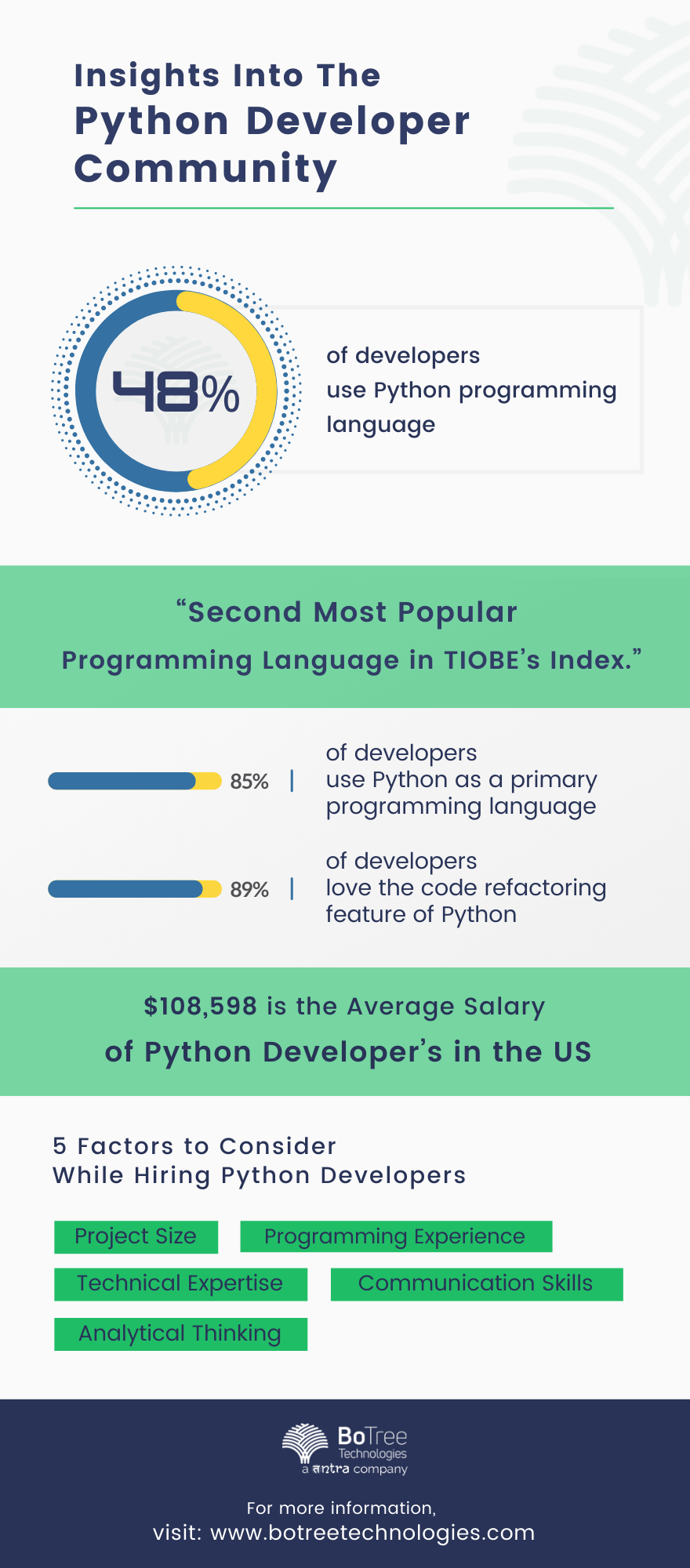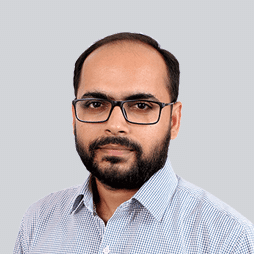 Parth Barot
Parth is the co-founder and CTO at BoTree Technologies. He has worked on building products in different domains and technologies. He is now managing research and pre-sales by supporting it with his problem-solving approach.
Choose Your Language
Subscribe to Our Newsletter