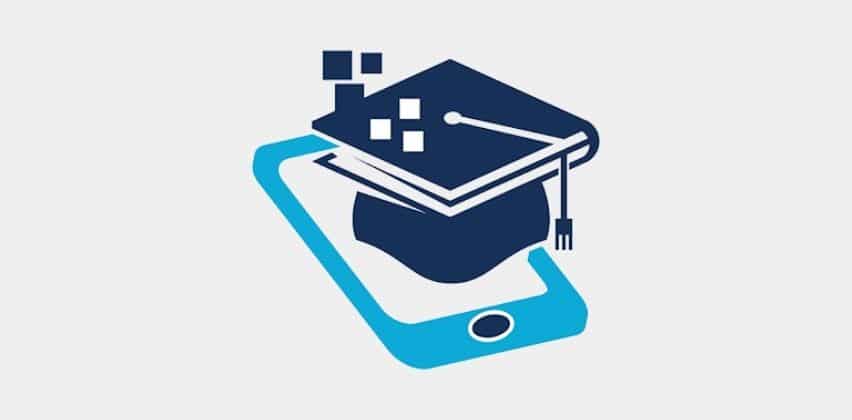 How To Develop An M-Learning App in 2022
The Ed-Tech industry is booming. The global education technology market size is expected to grow at a CAGR of 18% from 2020 to 2027. Digital education will witness a tremendous shift. And all thanks to the pandemic – Ed-Tech is proving its worth.
Education delivery through technology is still in its infancy. But COVID-19 has driven the growth of e-learning and m-learning apps. Digitization became imminent as students were locked in their homes. Therefore, e-learning apps made their way to connect teachers with students and help them study in a better manner.
India's best education app, BYJU's, is a perfect example of the Ed-Tech revolution. The company is valued at around $12 billion as of 2020. Similarly, Unacademy, Toppr, and other players in the m learning app industry are growing rapidly.
The need for m-learning app development is now evident in universities, schools, and even private institutions. There are multiple types of mobile educational apps available to students these days. This article will focus on what purpose m-learning applications solve and how you can create an app that can serve students.
Elearning applications are transforming the education industry. Checkout 5 ways e-learning app development is empowering learning and enabling students and teachers to connect in a better way.
How does an M-Learning App Help?
An e-learning application or m-learning app both provide digital education to students. They facilitate learning by connecting students with teachers, providing study material & resources, and offering support for studying. Learning applications focus on teaching students of different classes or equipping them with career-oriented skills.
What makes educational mobile apps fun is the way they encourage students to learn. These apps use gamification, psychology, and best teaching practices to help students learn in a better manner. Today, many schools and universities provide mobiles and tablets with their own m learning app to guide students through the course material and teach them.
Here's how an m-learning app helps both students and teachers –
Students learn anywhere anytime by opening the application and accessing their course material. It gives them flexibility and control over their learning.

Teachers provide online lectures & classes to students, enabling students faraway to take their course and learn without physically visiting the campus (prevalent during the pandemic).

The cloud m-learning solutions store a virtually unlimited number of resources. Students get access to limitless course material, study guides, tests, and more just at the tap of a thumb.

Rich-features like geolocation, accelerometers, cameras make learning interactive and keep students engaged throughout the curriculum.

Apart from this, students and teachers can track the progress of every subject and how the student is performing through online assessments. Some E-learning apps enable parents to connect with teachers to discuss their child's progress.
Creating an Mobile Learning App in 2022
Now that you have learned how an education application can benefit the industry let's move on to understanding the process of m-learning app development.
Building an m-learning app requires careful consideration of the following factors –
Purpose of the app

The first step is to decide the purpose of the application. Elearning & education apps serve a wide variety of goals. You can have an application to deliver curriculum products that include course material and resources.
Do you want an application only for teachers to grade and assess students, connect with parents, and more? Is the application for managing the school or university operations? Do you want the application solely for teaching online? Determining this will help you identify why you want to create an educational app.


Identify your budget

M-learning applications can cost anywhere between $20,000 – $80,000, depending on the type of application and features you want. You should always determine your budget at the beginning of a project. If you aim to monetize the app, it will cost you more than a basic app.
The cost for a static and dynamic educational app is different. The more layers of interactivity and engagement you add, the higher it will cost you. Mobile application for eLearning requires functions to connect students and teachers – therefore, you should have a high budget for the m-learning solutions.


Key app features

The next factor to consider is the essential feature list. M-learning app development becomes easier when you have the core functionality laid out. Basic features like user login, dashboards, course listing, subscription, online study material should be installed in the first stage of development.
In the further steps, you can add tests & quizzes, assessments, and progress tracking. Determining the key features will also help developers to write code easily and build the application as per your requirements. Advanced features like AR-enabled learning may take more time to develop than others.


Find a development partner

One of the most important steps is to find the right m-learning application development company. There are hundreds of companies that build e-learning applications in the Ed-Tech sector. However, the budget should not be the driving factor in hiring a software development company for your educational app.
You can decide to outsource the app development process. It would cost you less than hiring a full-scale development team. The outsourced company will manage the employees. You just have to pay the project price, and everything else will be taken care of by the development partner.


Content deployment

This is a continuous process. You must start uploading the curriculum, course material, resources, and other things on the application. Content deployment and management are essential for any education app to be a success. Whether you provide courses or a platform for connecting students & teachers, basic material should be uploaded as quickly as possible.
Only when you have uploaded the content and material should you test and launch the application. Testing is always advisable as it helps to understand the gaps in the prototype. The app development company can rapidly solve these issues and release new versions of the app for the audience.
Conclusion: Mobile Learning Apps are the Future
Ed-Tech is the future of the education industry. More and more e-learning applications are emerging as a result of digitization in education. Students can get easy access to the best of learning conveniently.
If you want an educational app to cater to a student and teacher segment, our experts at BoTree Technologies, a company of Tntra, can help you. We provide complete m-learning app development for schools, colleges, and private institutions.
Contact us today for a FREE CONSULTATION.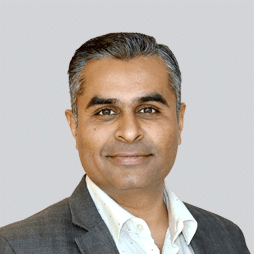 Shardul Bhatt
Shardul strongly believes that the potential to surpass expectations is inherent to each individual. He is committed to helping each and every member at BoTree achieve their dreams and get the most out of their lives. He has a strong technical background and has been in the industry since 2002. He is building BoTree since 2012. He loves to read, exchange ideas and travel.
Choose Your Language
Subscribe to Our Newsletter