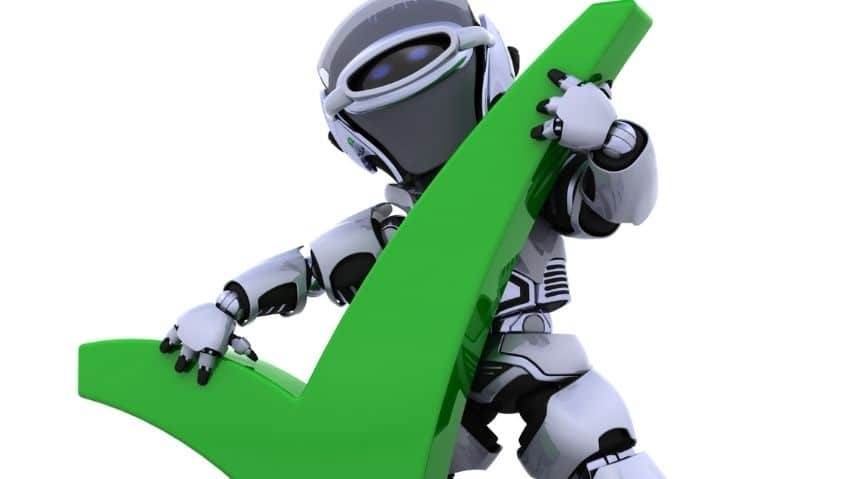 10 RPA tools for Business Process Automation
RPA is a process to replace the human effort by bots to do repetitive and tedious tasks. This means that it performs the task on a computer, uses the same interface a human worker would type, opens applications, keyboard shortcuts, and more.
The RPA is a software program which runs on an end user's laptop, mobile device or PC. This is a sequence of commands which are performed by bots under some defined set of business rules.
The main goal of the RPA process to replace repetitive and tedious clerical tasks performed by humans, with a virtual workforce. RPA bot does not require the development of code or database of the applications. The productivity average of human is 60% with few errors as compared to Robot's productivity which is 100% without any errors.
Any RPA tool that you select must perform the following 3 functionalities:
A bot should be able to interact with different other systems either through screen scraping / API integrations.
A bot should be able to make good decisions and determine its actions based on inputs gathered from other systems.
A bot should have an interface to program the bot. Below are some of the Robotic Process Automation vendors providing the RPA tools to automate the processes!
Blue Prism
The term RPA was invented by Blue Prism, that itself proves they are the pioneers in RPA software development. Blue Prism used is based on the Microsoft .net framework and it supports any type of platform and applications. It provides organizations and businesses with an agile digital workforce. Blue Prism RPA has been recognized by American IT research.
UiPath
This is one of the most leading RPA vendors in the industry, already providing RPA solutions to companies like SAP, EY, J.P.Morgan, Deloitte, Accenture, Cap Gemini, BBC, etc. It helps organizations efficiently automate business processes.
Below are 3 RPA products provided by RPA UiPath:
UiPath Studio
Front Office and Back Office – UiPath Robots
UiPath Orchestrator
Also Read: RPA UiPath: One of the Top RPA Tools for Organizations
AUTOMATION ANYWHERE
AA is based in California, USA. Automation Anywhere is top RPA vendors providing powerful and user-friendly Robotic Process Automation tools to automate tasks of any problem. They are partnered with companies like EMC2, KPMG, Deloitte, Accenture, Genpact, Infosys, etc. It caters to businesses looking to deploy a digital workforce composed of bots which can offer complete end-to-end business processes.
Below is the RPA product by Automation Anywhere:
Automation Anywhere Enterprise
Softomotive
Softomotive is the leading RPA services provider's offers sharp business automation solutions, premium support and professional services that organizations need to get the most out of their enterprise automation. They have been trusted by more than 6,000 companies worldwide, (Intel, SIEMENS, IBM, Accenture, PWC, Vodafone, Adobe, Xerox, Cognizant, etc).
These software robots are named as:
Pega
Pega systems is a software company to develop strategic applications for sales, services, marketing, and operations. They have a wide variety of products designed for different industries like Insurance, Financial Services, Communications, Healthcare, and Government, etc. The advantage of Pega's RPA tool is that they already have industry leading BPM platforms.
Robotic Automation & Intelligence
KOFAX from Lexmark
Kofax is a leading software company owns the trademark for the "First Mile" of customer engagement. They have an RPA and Web Data Integration product called Kofax Kapow. Which is highly flexible and scalable to provide any kind of robotic automation and artificial intelligence capabilities.
NICE
NICE is a leading RPA solutions providers in the industry having solid 6 customer success stories. Their Free ebook on RPA Case Studies and RPA Infographics provide more insights about the company and RPA.
G1ANT
Another pretty straight forward and a new Robotic Process Automation vendor who operates on three simple steps automation. Performance audit, Technology Transformation, and Work automation.
Novayre Solutions
Novayre Solutions is a Spanish software company specialized in software development, automation and integration. They have been providing automation solutions and business intelligence since 2008. Novayre Solutions developed an RPA with a unique name called Jidōka, which means "Automation with a human touch" in Japanese. The whole idea behind this RPA tool is to replicate human behavior using computer applications.
WorkFusion
WorkFusion is a software company committed to developing AI-powered software products to transform the work. WorkFusion is already partnered with companies like Cognizant, HCL Technologies, Deloitte, EY, TATA, Virtusa, L&T Infotech, and Wipro.
Consulting is free – let us help you grow!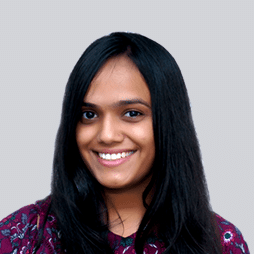 Riddhi Parekh
Riddhi is working as a Jr. RPA Developer at BoTree. She has hands-on experience in RPA tools and cognitive platforms such as Automation Anywhere, UiPath, etc. She has excellent analytical skills to troubleshoot issues and identify fixes. In her free time, she loves foods and outing with friends.
Choose Your Language
Subscribe to Our Newsletter