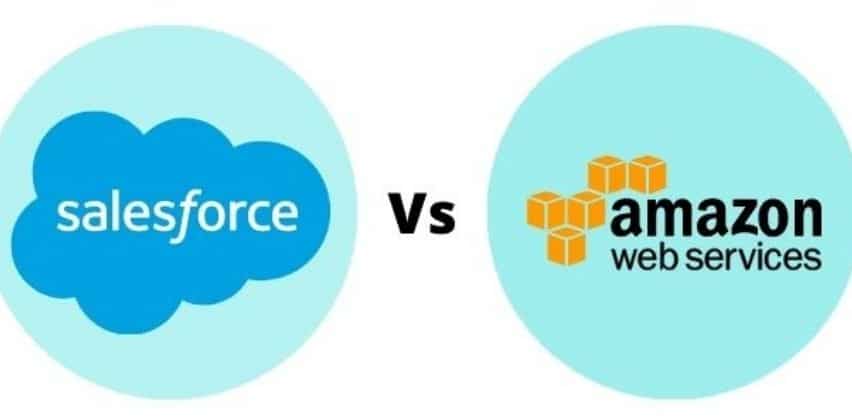 Salesforce and AWS: Which is a Better Technology?
Modern businesses need to stay connected all the time. They want real-time access to primary and secondary data. Therefore, Cloud computing is essentially replacing on-site data storage. It provides quick access to information and systems. Cloud is reducing operational costs by lowering the expenditure on physical infrastructure.
Today, there are various cloud computing providers. Businesses need to evaluate carefully before they make a choice. Two cloud providers – Amazon Web Services(AWS) and Salesforce are leading the industry. Now that companies are quickly migrating from their traditional systems to the cloud, there is a high demand for both.
But businesses need more than just a storage device. They need a cloud step that could ease their business operations. From deploying web applications to managing customer engagement, companies need holistic cloud computing services. Salesforce and AWS provide an array of capabilities that assist businesses with accelerated work performance.
Click Here to check out significant reasons why enterprise software development requires Amazon Web Services.
This article will highlight the following things –
Amazon AWS vs Salesforce
Pros & Cons of Salesforce
Pros & Cons of AWS
Conclusion
By the end, you will develop a better understanding of Salesforce solutions and AWS cloud services. Deciding which one to use is an operational preference. We will highlight the features, pros, and cons of each to help you determine which one meets your requirements.
Amazon AWS vs Salesforce
Both AWS and Salesforce provide cloud infrastructure for operational ease. However, both differ in their primary offerings.
Salesforce is a cloud-based CRM platform. It is a Software as a Services (SaaS) product that provides readymade elements to companies. Salesforce services help businesses with improving their client interactions and generate more leads.
Moreover, Salesforce is a CRM for improving client interactions. It enables companies to manage their leads and enhance the effectiveness of business activities. It offers different products like Sales Cloud, Marketing Cloud, Community Cloud, Commerce Cloud, etc. Salesforce integration consulting assists with the smoother business flow within different departments.
Amazon Web Services (AWS) is a cloud computing platform that provides cloud resources to businesses. It is an Infrastructure as a Service (IaaS) product that offers servers for stockpiling databases, application deployment, framework and information, networking, and more.
AWS cloud services focus on cloud solutions to companies. It provides on-demand computing services for application scaling, application lifecycle management, database management, etc. It works on the pay-as-you-go model, enabling customers to remain practical while paying for only what they use.
Pros of Salesforce services
Salesforce offers a plethora of benefits for customer relationship management. The pros of Salesforce include:
Customizations
Salesforce app cloud offers customizations to a great extent. Users can customize the elements in the application as they desire. Therefore, no one needs to adhere to a specific set of layouts.

CRM Scaling
Another benefit of Salesforce is that it enables CRM scaling. When your organization grows, you can scale the customer interactions using Salesforce CRM. Whether it's marketing or commerce, you can upgrade with ease.

Integrations & APIs
Salesforce solutions offer tons of integrations and APIs to simplify the customer workflow. You can integrate the products with G Suite, Slack, Quickbooks, Mailchimp, LinkedIn, JIRA, and more.
Cons of Salesforce services
Salesforce is not a fool-proof solution for managing client interactions on the cloud. It has some disadvantages:
High Cost
Most startups and small businesses hesitate to adopt Salesforce integration consulting due to its high cost. Every cloud offering is expensive, which might hinder implementation.

Complicated Configuration
Installing Salesforce is complicated. There are so many initial configurations that it might actually demotivate the employees to work with it.

Poor Customer Support
Salesforce doesn't provide the appropriate customer support. People who face challenges with implementation may not get their queries resolved easily.
Pros of Amazon Web Services
Amazon Web Services is the most popular cloud computing platform for businesses. Its primary advantages include:
Application Management
AWS cloud services are more often than not known for enabling application management. Companies can deploy applications, make easy modifications, manage app databases – all on the cloud.

Flexible Scaling
Companies can upscale and downscale servers based on their requirements. It is much better than buying a dedicated server that you have to pay for even when there is no requirement.

Pay-as-you-go Model
Largely related to flexible scaling, the pay-as-you-go model ensures that you pay only for what you use. In this way, you can let go of the resources and save costs on buying or renting servers for operational use.
Cons of Amazon Web Services
There are several competitors of AWS cloud computing. It highlights the several disadvantages of Amazon Web Services (AWS) –
Region Limitation
AWS cloud services are limited in certain regions – meaning that resource volumes and storage capacities vary from region to region.

Computing Issues
Sometimes, developers and engineers report issues with AWS cloud migration and the downtime of the server that causes critical data problems.

Confused Billing
Many people complain of the confusing billing system, which has resulted in people getting a high amount of bills every month. You need to understand the process clearly.
Read more: Top 7 Cloud Computing Trends Enterprises Should Know in 2021
Salesforce vs AWS: Conclusion
The major similarities in both the software are related to the cloud-based solutions. Salesforce and AWS – both enable companies to manage operations on the cloud. It provides them real-time access to data – something that is more crucial than ever before.
However, AWS is the perfect solution for remote work during the pandemic as it enables the entire organization on the cloud. Contrary to that, Salesforce is a specific CRM product that engages more customers with the organization. In 2021, companies need to focus on the right combination of cloud computing and CRM solutions like Salesforce consulting services to get the maximum benefits.
BoTree Technologies is a leading cloud computing services provider with expertise in both Amazon Web Services and Salesforce.
Contact us today for an online consultation.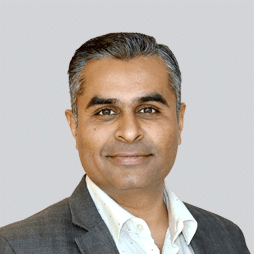 Shardul Bhatt
Shardul strongly believes that the potential to surpass expectations is inherent to each individual. He is committed to helping each and every member at BoTree achieve their dreams and get the most out of their lives. He has a strong technical background and has been in the industry since 2002. He is building BoTree since 2012. He loves to read, exchange ideas and travel.
Choose Your Language
Subscribe to Our Newsletter