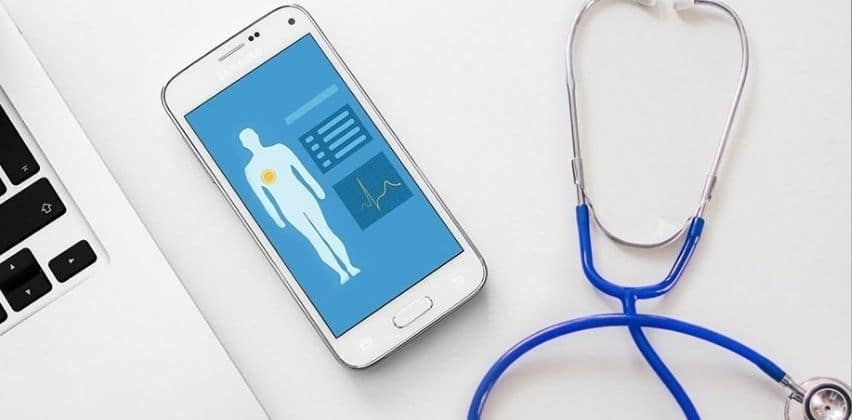 Top 10 Mobile Healthcare App Development Trends 2022
Digital healthcare takes center stage in the pandemic. People need access to healthcare from the convenience of their homes. That's how they will stay safe. This gives rise to digital solutions for healthcare. COVID-19 is making people more conscious about their health goals.
But how do they achieve that by staying at home? That's where the best healthcare apps come in.
Personal healthcare apps see the biggest growth. More and more people use fitness, nutrition, and health monitoring apps. The healthcare industry is seeing unfathomable growth as everyone wants to stay fit and defeat the virus.
Healthcare mobile apps and web solutions provide support to doctors, clinicians, and hospitals for better management of patients as well.
But the industry is rapidly changing. Healthcare app development trends are not the same as before. The initial mobile healthcare development services were focusing only on sending notifications. Today, healthcare mobile app development is diverse.
With changing customer requirements, the solutions are also advancing. This article will highlight the top 10 healthcare app development trends that companies should consider in 2022.
Read more: Grow Your Healthcare Business Using Artificial Intelligence
Top 10 Healthcare App Development Trends 2022
The reason healthcare app ideas become a reality is twofold – one because the customers demand it. The second is healthcare innovation. With technological advancements, healthcare should focus on digital viability.
The best healthcare apps are those that are relevant to the consumers and solve an immediate problem. Here are the top 10 healthcare app development trends for healthcare companies to stay relevant in 2022 –
Personal Healthcare Apps

These apps focus on tracking the personal health status of the user. It records the daily steps, calorie intake, water intake, heartbeat, and more. These apps usually connect through a wearable gadget or device.
Certain healthcare apps for consumers can track their complete diet and activity status. It then suggests a plan of action to stay fit through following a proper diet and living a healthy lifestyle. Some apps also monitor the stress level and sleep status, taking digital healthcare to the next level.


Fitness Solutions

The next trend in the digital healthcare sector is the evolution of fitness apps. These solutions for healthcare have exercise regimes. It includes live and recorded classes by expert fitness trainers.
They provide sessions on Yoga, Strength Training, Dance, and more. These apps also focus on mental fitness and offer meditation classes as well. Fitness apps were the #1 healthcare apps during the pandemic, keeping people fit in their homes.


Telemedicine

While telemedicine was the need of the hour during covid, it is now a popular choice for both patients and doctors. Telemedical apps enable patients and doctors to exchange information online.
For common health issues, patients can consult doctors and get prescriptions without physically visiting the clinic. It saves both a lot of time, while the doctors can see critical patients requiring immediate attention. Contactless healthcare is the result of telemedicine apps.


Artificial Intelligence

Some of the best healthcare apps for patients and the best medical apps for doctors incorporate AI for better outcomes. Machine Learning algorithms, the core of AI, help generate valuable insights from a patient's health data.
They are also helping in diagnosing terminal diseases at an early age. Apart from that, AI connects healthcare facilities through intelligent chatbots helpful in answering different patient queries.


Wearable Gadgets

As discussed briefly in personal healthcare apps, wearable gadgets are useful for tracking the patient's health. There are separate healthcare apps for consumers that connect with wearable devices. They track heart rate, oxygen, blood pressure, and even stress – all in real-time.
These features are commonly seen in best smartwatches, which also have various workout modes to track your fitness. These devices are on the rise and people become more conscious of their health.


Remote Health Monitoring

Healthcare app development companies use some of the best healthcare app development frameworks like Ruby on Rails and Django to build remote health apps. These solutions for healthcare focus on monitoring the health of patients through on-demand mobile apps.
There are patients that require regular tracking of their health as a part of their treatment plan. Since they cannot stay and visit the hospital every day, remote apps assist with health tracking.


Electronic Health Records

EHRs have been the digital healthcare priority since their inception. But with the introduction of Blockchain technology, the game is changing. A patient's health data is more secure, decentralized and reduces data fraud.
A blockchain network enables healthcare facilities to keep track of health records and minimize the chances of errors. EHRs are essential to understand the patient's history so that a proper treatment plan is in action.


Contact Tracing

The recent trend that uses the healthcare app development tools/software is contact tracing technology. A unique kind of digital health solution, it helps to trace and track people who got infected from covid. It is assisting governments by tracking covid patients and monitoring their health.
This way, they can reduce the cases of covid by identifying how people got infected. Singapore, India, the US, and several other countries continue to use this technology to help their covid relief plans.


Productivity Apps

As workers continue with work from home, productivity apps are becoming critical. They are a part of the mental health and wellness regime. Healthcare app development languages like Ruby and Python help to build productivity apps.
These solutions for healthcare focus on improving focus, monitoring tasks and activities, and enhance productivity and output. When employees feel more productive, their overall well-being ultimately improves.


Clinical Solutions

The best medical apps for doctors and patients are clinical solutions. Healthcare facilities and clinics often use them. Patients can schedule appointments through these apps, get answers to common queries, exchange information with their doctors, and do much more.
People can also get reminders for their appointments, pay their bills online, and connect with the medical staff in case of any emergencies. Holistic apps are one of the leading healthcare app development trends in 2022.
Bottom Line
Healthcare mobile apps are the new normal for the healthcare industry. Digital health is a priority – and there are more startups in this space than any other. Mobile solutions for healthcare enable patients and doctors to communicate seamlessly and achieve better outcomes. The above healthcare app development trends are not far away in the future – they are the next necessity in healthcare.
If you are looking for mobile healthcare solutions, BoTree Technologies can help. We build interactive, scalable healthcare apps based on your requirements.
Contact us today for a FREE CONSULTATION.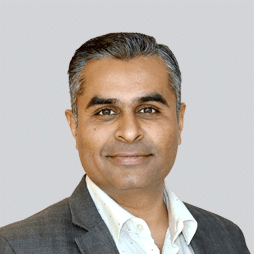 Shardul Bhatt
Shardul strongly believes that the potential to surpass expectations is inherent to each individual. He is committed to helping each and every member at BoTree achieve their dreams and get the most out of their lives. He has a strong technical background and has been in the industry since 2002. He is building BoTree since 2012. He loves to read, exchange ideas and travel.
Choose Your Language
Subscribe to Our Newsletter