A Complete Guide to Enterprise Application Integration
Interconnected workflows are necessary for modern enterprises. Data needs to flow seamlessly from one system to another. For example – if the sales team can access real-time consumer data, they can target customers who are more likely to purchase. Enterprise application integration (EAI) makes this collaboration possible.
One of the biggest drivers of EAI is centralization. ERP systems connect multiple organizational departments and ensure that everyone has the right information at the right time. It provides details about past transactions, present situations, and predictions for future outcomes. But is it enough?
Today, enterprises require data to flow freely between different business applications. Enterprise application integration patterns are much needed to improve performance and work in a collaborative manner. Enterprise application solutions focus more on the interoperability of different systems to achieve the desired outcomes.
This article will explore why an enterprise application integration strategy is important for organizations. It will also look at the advantages of EAI, enabling businesses and stakeholders to develop a better understanding of enterprise application modernization strategy.

Click here: How IT Consulting Companies Provide Solutions for Midsize Enterprises
Why Enterprise Application Integration is Important?
Database and workflow integration are essential for companies to build a connected ecosystem. Integrated enterprise application solutions provide a 360-degree view of the entire organization. Whether it's the record of physical resources or virtual ones, EAI ensures that everyone knows what's going on.
Another reason why an enterprise application integration strategy is important is that it gives a proper view of customer interactions. How did the marketing team reach the prospects? How did the sales team convert them into customers? What is the service team offering to them? All these interactions become visible when enterprise applications work together in different departments.
As SaaS, IaaS, and PaaS become a necessity for companies, integration is increasing. Big data and cloud computing are a priority for businesses. And how does big data work? By integrating all systems and processing data holistically.
Let us look at some of the advantages of an enterprise application integration strategy.
Read more: Why Choose AWS Cloud for Enterprise Web Applications?
Advantages of Enterprise Application Integration (EAI)
Now that we understand why do we need EAI, we will focus on the benefits and purpose of EAI. Today, the pandemic has driven organizations to build interconnected systems through which employees can access data from anywhere and at any time.
An enterprise application modernization strategy simplifies communication, collaboration, and most of all – decreases data silos. Information systems that work standalone do not perform up to the mark. Connected enterprise applications are important to drive efficiency in the organization.
Here are the Advantages of EAI and How it Helps Companies Perform Better –
Business Process Simplification

An enterprise application integration strategy combines different processes and builds a single package for operations. It simplifies the IT processes and connects the infrastructure in such a way that every process witnesses optimization. There's less wastage, data is readily available, and employees can easily connect to achieve the desired outcomes.
On the other hand, customers also find it easier to interact with different personnel in the organization. The interconnected system diverts the customer requests to the respective department without any hassle. While employees can better understand each process, customers can navigate seamlessly and reach the right person.
Enhance Application Effectiveness

Enterprise applications provide valuable data that can be effectively used by different departments. One of the best enterprise application integration examples is integrating an app to understand product usage data. By integrating the app with the apps used by the user-facing team, better insights can be generated, which will result in improving the results.
Once there is enough data, each team can use it to make decisions that favor their strategy and help them reach their goals. It is only possible when all enterprise application solutions connect seamlessly and let the data flow freely.
Identify Opportunities

When the organization is connected, teams can quickly identify opportunities. If the sales team has the right customer data, it can determine up-sell or cross-sell opportunities. In the meanwhile, the service team can identify which customers need maintenance and support for their products. Application integration ensures no opportunity goes unnoticed.
Enterprise application integration strategy gives control over the data to different stakeholders. This way, everyone can benefit from the same data, reaping the advantages in the short and long run. Moreover, there are opportunities for employees and internal management to bring a cultural change to the organization.
Make Better Decisions

The challenges in application integration are many but the outcomes are worth overcoming. One of the biggest advantages of EAI is informed decision-making. The quality of data is a key determinant in making decisions that leave a positive impact. One of the top enterprise application integration examples is when the CRM is connected with the marketing automation platform.
When the sales team can access data about every prospect, they can decide whether to reach out to them or not, based on the interaction with the marketing team. They can also personalize the outreach to different prospects, which will ultimately increase their chances of closing the deal.
Better Employee Experience

Another benefit of Enterprise application integration is a better employee experience. When teams don't have to hop from one department to another, looking for the right information, they can perform better. A centralized database of an EAI enables every employee to access data without any hindrance. Of course, authorizations are still needed, but the process to access them becomes simple.
When data access becomes easier, employees can save time and focus on more productive tasks. Employee satisfaction increases as teams become more responsible and take ownership of every step they take.
Checkout: Top 7 Cloud Computing Trends Enterprises Should Know in 2021
Conclusion
Enterprise application integration focuses more on bringing different departments together. Primarily, the purpose of EAI is to eliminate data silos and integrate different applications to generate business outcomes. Enterprise application integration is now becoming a priority for companies that want to make better data decisions and build a connected organization.
BoTree Technologies is a leading application integration company, enabling enterprises and modern-day companies to reap the benefits of interconnected systems.
Contact us today for a FREE CONSULTATION.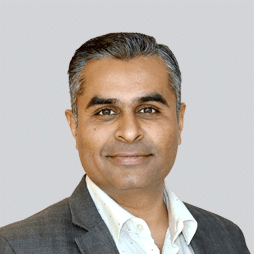 Shardul Bhatt
Shardul strongly believes that the potential to surpass expectations is inherent to each individual. He is committed to helping each and every member at BoTree achieve their dreams and get the most out of their lives. He has a strong technical background and has been in the industry since 2002. He is building BoTree since 2012. He loves to read, exchange ideas and travel.
Choose Your Language
Subscribe to Our Newsletter