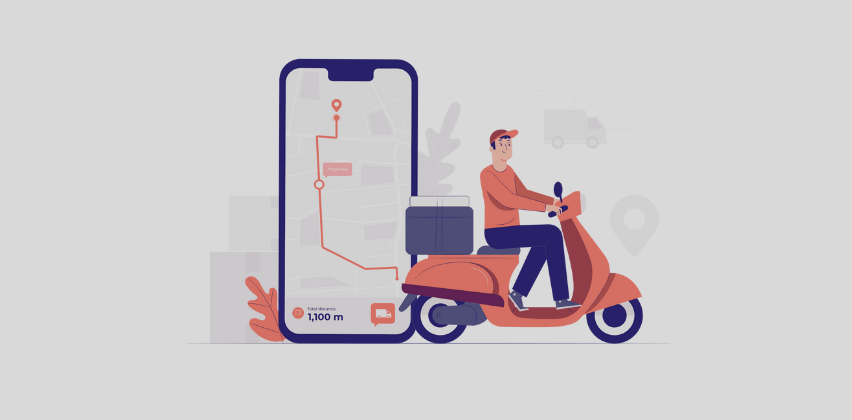 A Guide to Building a Contactless Delivery App
The world saw a huge surge in contactless home deliveries during the pandemic. The biggest driver for contactless delivery benefits was convenience. People could purchase essential products, order food online, and make payments without coming in touch with anyone.
A contactless delivery system was of massive help. Customers stayed safe while getting access to everything they needed. Whether it is contactless food delivery or grocery delivery, every e-commerce and delivery store witnessed a rise. And with the kind of safety it provides, contactless delivery systems are sure to skyrocket in the coming years.
But how to build a contactless delivery system for your business? There are a lot of things to consider. You need to focus on the features, the cost, your requirements, the type of contactless delivery software, and much more. The increased online demand is now calling for innovative contactless delivery apps that can be built after considering these factors.
This article will focus on the top factors to consider during contactless delivery app development. We will also highlight the features that you need to integrate into a contactless delivery app. After that, we will discuss the cost of building a contact delivery system for your business. Keep reading.
Read more : Proven Case Study of Restaurant App built with React Native
Contactless Delivery App Development: Factors to Consider
Before building an app for contactless home deliveries, there are a lot of factors to consider. It involves a deeper understanding of the business, payment methods, location, and much more.
Here are the top factors to consider while developing a contactless delivery system for your business:
Logistics
The first thing to consider for a contactless delivery system is transportation. How will you manage the contactless home deliveries? Do you have your own vehicles, or will you rent them? This will also determine the delivery charges, taxes, and fees to take on your app. Logistics are the most important part that determines how your products will reach the customers.

Products
The next thing to consider is products. What kind of products will your contactless delivery software provide? Are you delivering groceries, food, or fashion-related products? The products help to develop a unique design for the application. In the modern world, you can deliver food, fuel, cooking gas, medicines, professional services, and much more.

Budget
One of the most important factors for contactless delivery app development is budget. You must decide how much you want to spend on the application. The cost estimation is important because the initial revenue from deliveries is low. You need budget estimation for venture capital and funding as well. It depends on the scalability model of your business.

Technology
Another significant factor to consider to avail contactless delivery benefits is technology. There are technologies like Ruby on Rails, Django, Python, Flask, React Native and others that can help build an application for contactless payments and deliveries. Python is a dynamic technology that can help build an interactive and unique delivery app.

Payments
Last but not the least, contactless payments is one thing you need to be certain of. How will you accept payments? There are multiple options these days – credit/debit cards, mobile wallets, UPI transfer, and more. Since you are focusing on contactless delivery apps, contactless payment is crucial. The app must include the latest payment mechanisms used by people across the geography.
Checkout : Top 10 Important Mobile App Development Facts you Should Know
Contactless Delivery Software: Features
There are multiple contactless delivery benefits that customers can avail due to the high-quality features. Here is a list of features to inculcate in your contactless delivery system:
Login/SignUp
The user registration and login process should be smooth. Enabling the user to register with a mobile number and OTP is the most reliable way these days. Registered users can see their order history and place similar orders.

Geolocation
Another important feature is geolocation. The first benefit of this feature is ordering products from any place you provide services. The second one is to track the delivery valet for its location while the customer's wait. It is an important feature as it tells the customer how much time it will take for the product to reach them.

Payment gateway
You need to install a secure payment gateway for making contactless payments. You can also add the feature of Cash-on-Delivery, enabling customers to pay when they receive the product. It ensures trust and provides a wonderful user experience.

Discounts & offers
Today, a lot of contactless delivery systems provide discounts and offers to customers for increasing their market share. They are a great way to increase sales and entice more customers to try your services. It results in building a loyal customer base.

Membership features
Most contactless delivery providers offer a membership feature that provides additional benefits to their loyal customers. Membership is a great way to earn a trusted customer base that can bring you repeat business. It is an important feature to ensure users engage with your app the most.
Contactless Delivery App Development: Cost
A contactless delivery system is a custom application. Therefore, the cost varies based on different factors. It depends on the features, your budget, technology, and much more. Hiring a custom software development company for a contactless web application development is the best choice to figure out the right cost. You can get an estimation from different companies for building the contactless delivery app.
On an average, the project cost ranges from $30,000 – $60,000, depending on the scalability of the application. BoTree Technologies offers dedicated developers, along with Tntra's innovation ecosystem, providing the best price for contactless delivery app development.
Click here: How To Develop An M-Learning App in 2021
Summing Up
Contactless delivery benefits customers by providing them access to products & services with utmost convenience. The contactless delivery app development depends on a lot of factors. They determine the app and its functioning. Along with that, the features are important to determine the cost of the contactless delivery systems.
Contact our experts at BoTree Technologies to get high-quality and scalable contactless delivery app development.
Get your FREE ESTIMATION today.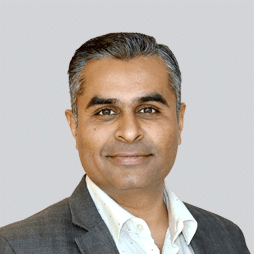 Shardul Bhatt
Shardul strongly believes that the potential to surpass expectations is inherent to each individual. He is committed to helping each and every member at BoTree achieve their dreams and get the most out of their lives. He has a strong technical background and has been in the industry since 2002. He is building BoTree since 2012. He loves to read, exchange ideas and travel.
Choose Your Language
Subscribe to Our Newsletter