How To Choose B2b Marketplace Platform Before Re Platforming
If you want to grow your company's digital presence, whether you're developing a vertical or a comprehensive marketplace, you'll need a powerful B2B marketplace platform. Seven of the most potent business-to-business marketplace systems now available on the market are listed here.
The Must-Have Features of Marketplace Systems Marketplace platforms must be capable of serving three main types of customers:
A business proprietor: When a seller appears in a public environment, they have deemed a buyer in the larger market. As a result, the platform's fundamental qualities benefit all three parties.
The services that marketplace operators must provide facilitate the recruitment and enrollment of new providers. The ability to tailor one's purchasing experience is something that both customers and businesses desire. As a result, they must accept a range of payment methods.
Customers' interactions with market vendors are growing more critical. They are curious about various subjects, including design, personalization, product catalogs, and cost. The lengthy quoting process has also pushed them to investigate the possibilities of automating it.
If you can purchase from several vendors on a single ticket, keep track of your purchases, and make simple returns.You will win the hearts and minds of people who shop at the market with you. As a result, they'd want to structure their financial records similarly to how their actual business is organized.
If you're going to keep suppliers, you must provide them with an incredible experience. There is no marketplace without customers and merchants.
Top B2B Marketplace Platforms
Consider the market's most prominent players as a starting point. One of the benefits of entering a new market is the absence of competition. To be successful as an eCommerce firm, your website must be capable of performing two distinct functions.
Marketplacer

Marketplacer combines a B2B and B2C marketplace platform with an eCommerce website development services. Among other things, the underlying technology comprises an operator hub and a vendor portal.
Along with upgrades to the backend, an entirely new front end has been designed with modules for managing digital items and booking events and services. The API may be used in combination with various e-commerce platforms, including Shopify, Magento, and BigCommerce.
Omnify

Omnify may be a good fit if you sell products, make bookings, or provide services. Additionally, business-to-business (B2B), business-to-consumer (B2C), and business-to-business (B2B) eCommerce marketplaces are available (similar to OroMarketplace).
SAP, Magento, and Shopify all offer backends that integrate with marketplaces. Other components might include shipping integration, quotation functionality, and product or vendor assessments.
Spryker

Spryker's PaaS marketplace solution is an excellent option for businesses interested in expanding into the B2B and B2C e-commerce segments, respectively.
Is there no online store where I can purchase Spryker products? That is OK with me. You may continue to use the system if you choose. Spryker's marketplace platform includes onboarding and product administration tools, as well as a headless architecture that enables front-end customization.
This technology allows for many retailers to sell UPC-coded items simultaneously. It may be feasible to simplify omnichannel commerce through the use of technology.
Oro

OroCommerce is currently accessible. It is one of the few marketplace systems used by eCommerce Website Development Company for creating particulars related to business-to-business enterprises.
In addition to your marketplace website, you may utilize the same backend to operate two different e-commerce websites. OroMarketplace enables B2B2B, B2C, and B2X transactions.
The proprietors of marketplaces and merchants may profit from implementing a customer relationship management system (CRM). Both suppliers and marketplace managers may benefit from robust reporting tools and a process engine to operate more effectively.
It is feasible to utilize technologies to manage, monitor, and onboard sellers. The open-source platform is equipped with a robust API that integrates third-party services.
Mirakl

Mirakl has pioneered a new way to marketplace software development. Although it may conduct B2C and B2B marketplace transactions, it lacks a front end. APIs and pre-built connections simplify the front-end experience for purchasers.
It is compatible with the three e-commerce platforms listed above. It offers product administration, data streamlining, operator and seller monitoring, and more.
Iceberg

If you want to break into the European Union market, the United Kingdom is a fantastic location to start.
Mirakl is a good solution used by software development company for a back-end-only marketplace platform. Net-term payments, invoicing, and a range of additional B2B payment options are accessible to businesses and consumers on the IZBERG marketplace. This e-commerce platform enables you to sell physical and digital products and services on the same website.
AppDirect

It's good to know that AppDirect supports digital service providers. If you desire to sell tangible things, you should avoid this strategy. For example, AppDirect has extensive expertise in operating a cross-platform and cross-device marketplace to sell digital items and subscriptions. It may be integrated with a vast number of various systems via APIs.
Telecom providers may now offer downloads and subscription services, and the technology can also be used to distribute other digital products and services.
Additionally, AppDirect provides various services, such as digital product management and vendor onboarding. Additional services such as client onboarding and reporting are available to assist business partners in acquiring and retaining consumers.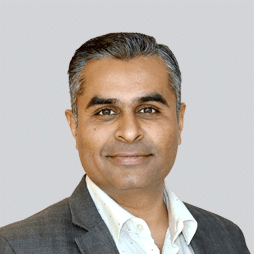 Shardul Bhatt
Shardul strongly believes that the potential to surpass expectations is inherent to each individual. He is committed to helping each and every member at BoTree achieve their dreams and get the most out of their lives. He has a strong technical background and has been in the industry since 2002. He is building BoTree since 2012. He loves to read, exchange ideas and travel.
Choose Your Language
Subscribe to Our Newsletter