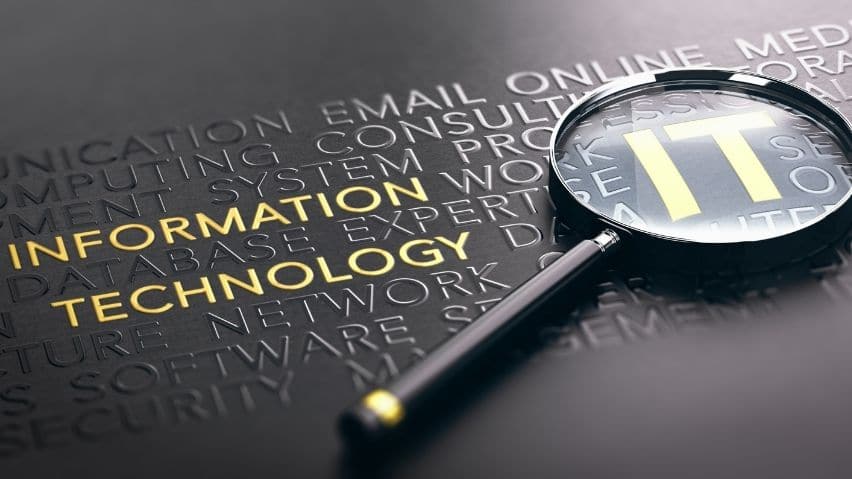 How IT Is Becoming A High Demand Industry
Aside from the growing technology trends, information technology (IT) is also adapting to today's society's changes. Due to the health crisis, people are forced to stay at home, and businesses are forced to run their processes remotely. With that, all types of data are communicated through the Internet and shared networks.
This makes information technology a high-demand industry. It quickly adapts to what people need, whether for their concerns or their business. In this article, you'll learn how information technology is evolving and adapting. The different IT careers, and their importance in society are also discussed.
What is Information Technology?
Information technology refers to the process of applying computers to collect, retrieve, transfer, and manage information or data. The IT industry is vast, and it's more than just the people you call when you have issues with your software or gadgets.
IT includes several applications and practices which fall under the general heading of computer applications. These include:
Desktop application
Desktop publishing products
Desktop data storage
Email services
Web server services
Image processing
Image manipulation
Document processing
Network application development
Mobile phone services
Handheld software
Software maintenance
Desktop management
Office automation
Other supporting software
Other significant IT components include the information technology infrastructure, application software, workstations, office equipment, information management, networks, customer premise equipment, software, backup and security, network management, and client computers.
IT supports decision making, analytical, and reporting requirements. It helps in quality improvement, cost-saving, increased productivity, information exchange, social media interaction, website presence, document management, and provides in-house and outsourced support for a wide range of special computer applications. These services are provided in every industry sector and at all levels, such as businesses, organizations, governments, hospitals, educational institutions, and at all levels of industries.
What are the Available Careers in IT?
Careers in IT are projected to expand at an unprecedented rate in the next ten years. This is attributed to the rising demand for professionals to fill information technology roles in businesses and organizations.
An individual interested in a career in IT can opt to pursue various jobs in various companies or work as an independent consultant. The ranks of IT professionals include the following: applications engineer, network engineer, information systems manager, information security manager, computer systems analyst, and networking specialist.
According to PayScale, IT graduates can expect to earn around $70,000 per year. The demand for professionals in IT is expected to increase more rapidly than other fields due to the impact of the Internet and the ability to use technology to create new business models.
Computer Engineering

Many careers in IT fall under the classification of computer hardware or software engineering. Computer hardware engineers design and develop computer hardware such as computer hardware, digital signal processors, hard drives, memory, motherboards, USB drives, and many more. Software engineers improve and maintain the software of a computer or a series of programs that run on a computer. These professionals may also work as computer consultants.
Information Systems Architect

Potential candidates who pursue degrees and courses involving information systems architecture also have lucrative career options. Some areas they can get involved in include the planning, building, implementing, and operations of computer networks, storage systems, email systems, digital information systems, and digital media systems. Information systems architects help create business processes by building and designing the information technology infrastructure.
A bachelor's degree is required for these positions. Those who are not employed in the information systems field but are interested in working with computer hardware and software may consider obtaining a master's degree or Ph.D.
Cybersecurity Specialist

Those pursuing careers in IT security can select from several degrees. For example, one may obtain a Cybersecurity Management Associate (CMA). A CMA degree trains professionals to work with employers to prevent unauthorized access, use, and disclosure of information within networks and information systems.
The cybersecurity specialist performs regular scanning, upgrades, and overall protection. A strong understanding of popular techniques in e-discovery, information security, software development, Internet harassment, computer forensics, and computer crimes is essential to becoming a cybersecurity specialist.
Advanced knowledge of how to develop new defensive systems based on emerging threats is also necessary. These professionals need to create and deploy new software while staying on top of the latest technology advances.
While most professionals have at least some amount of relevant work experience in the field, it's also helpful to have additional hands-on experience, especially when applying for jobs in IT departments or as consultants. It's also useful to have a mix of theoretical knowledge and practical application skills since a strong understanding of one aspect of cybercrime may not translate well when it comes to stopping another type of crime. To make the best impression on potential employers, it's vital to have a healthy mix of technical and interpersonal skills.
Multimedia Developer

A multimedia developer designs, produces, manipulates, and customizes graphics, images, audio, and text to create web-based integrated media solutions. A multimedia developer can combine creative design skills and technical expertise to create dynamic web and visually appealing web products.
These applications can be used for television, film, education, advertising, games, and business. Multimedia professionals are involved in developing online interactive media systems and software that use state-of-the-art technologies. Multimedia technology is rapidly advancing, and new multimedia tools are often designed to address consumer needs.
Data Analyst

Most analysts will perform work as analysts or business managers, depending on the type of job that they choose to do. There are many different types of data analysts, depending on the business that they're involved with. Some analysts specialize in working with financial reports, such as balance sheets, income statements, profit projections, etc. Other types of analysts specialize in using business models to make business decisions. They use economic indicators and help companies make educated guesses about a specific action's real economic effects.
Data analysts can also be involved in forecasting, although this is not typically the type of work they do daily. These analysts spend their time obtaining information from a wide variety of sources, which allows them to draw informed conclusions. They can forecast future demand based on current supply and use advanced mathematics to create several scenarios. Based on the information that they receive, the insights that these professionals can come up with can provide significant advantages to a company.
Why are IT Careers in Demand?
IT careers, and the IT industry is growing in demand nowadays because of their wide range of applications. The in-demand IT careers shown above are essential in any industry using network systems, technologies, and the Internet.
It Helps with the Efficiency of Business Processes 

The world of IT is very fast-changing. To stay ahead, it's essential to ensure that the company's operational efficiency is kept intact. The use of IT is of great help in this regard as one of the major areas covered under its purview is improving the efficiency of many business processes. 
Using computers and other sophisticated software, companies utilize IT to ensure their various departments function smoothly. They also use it in other departments, such as human resources, sales, production, and accounting.  
For example, using the computer in the human resources department allows an employer to track employee performance. This enables him to evaluate employees and reward those that are performing well properly. Financial service providers may use information technologies to facilitate better customer services. This allows them to provide better services and respond to customers more quickly. Financial service providers can be a part of a large business or a small organization. 
It Has Many Uses In The Healthcare Industry

It has been said that artificial intelligence and robotics will continue to transform the healthcare system. Healthcare information technologies involve using advanced technology to capture, analyze, and transmit patient-related information in a reliable manner. This technology can also help healthcare providers reduce their workload by reducing the number of working hours required to provide service.
The primary purpose of information technologies in the healthcare industry is to enhance the population's health by improving the quality of care that patients get. The need for an updated and more robust information system is becoming more pressing with the aging American population and the increasing number of chronic conditions.
Today's most critical need is for IT systems that meet the needs of doctors, hospitals, pharmaceutical companies, payers, patients, insurance, and government agencies. Also, there must be portability and scalability, along with high data management standards. Therefore, every healthcare organization must make use of ICT Solutions.
As more healthcare institutions, physicians' offices, hospitals, and clinics adopt ICT, the demand for skilled ICT specialists will grow rapidly. The key to achieving business success is to implement ICT solutions when they become available quickly.
Another reason why IT is so crucial to the healthcare industry's success is that it makes it much easier for patients to get the medical attention they need.
With computerized tomography (CT) scanners, for example, it's much easier to take an image of a patient's heart rate and blood pressure in a matter of minutes. Without such reliable and consistent methods, a healthcare institution risks being sued by a patient who becomes injured while at a hospital. Also, computerized tomography saves the hospital money as hiring more staff members to take these images would increase its operating costs.
It's Currently Used To Enhance The Education System

The role of IT in education has led to the widening of educational access. Computers and their associated software have made it easier to complete course requirements; in turn, this means that students can retain information better, process it quickly, and execute more complex assignments.
A greater focus on technology integration is one of the biggest advantages of using IT curriculums. Students benefit from the increased use of technology in education because they're given an easier time grasping concepts. This helps them retain information more quickly and perform better in academic settings.
IT is also currently helping teachers in terms of teaching students remotely. Because of the health crisis, schools are not allowed to open. With the use of IT tools like the Internet and educational software, teachers can reach their students, and students can also submit their homework and exams online.
Video conferencing and multimedia apps also help teachers reach their students and create interactive visual materials. These interactive apps and tools help students understand their lessons better while putting less burden on the teacher to explain certain concepts.
It Has Improved Cybersecurity For Both The Public And Private Sector

While technology has certainly improved the lives of people, it has also made them more vulnerable to security threats like data hacks, phishing, or ransomware. Businesses and government agencies, in particular, are more prone to cybercriminals who attempt to gain access to sensitive information like customers' personal information, vital government data, intellectual property information, and so many others.
IT is becoming a high-demand industry because of the need for protection and greater security in these areas. Cybersecurity professionals like informational security analysts, computer forensic experts, and security architects or software developers use their skills and build and maintain tools to make people feel more secure when they're online.
IT is in demand because of its many uses for various types of industries. Whether it's the business, health, or education sector, IT concepts are used to improve their processes. This is the reason many individuals are pursuing a career in the industry. The IT industry is expected to continually grow with the development of new technologies to cater to society's ever-changing needs.
Also read: Machine Learning in Cybersecurity
Conclusion
There are many options for IT professionals who prefer a more general IT degree. These include IT clerks and assistants, computer support specialists, database administrators, and network technicians. Several community colleges offer coursework in IT careers. College students can also get additional IT training through specific programs offered by some colleges.
The earning potential for careers in IT architecture and engineering is high. These positions require a combination of technical skills and interpersonal skills. IT professionals with an earned graduate degree in this field have several options where they can find gainful employment.
Tags In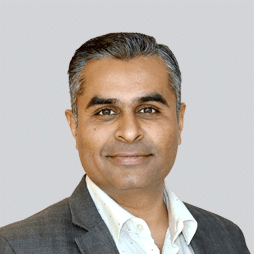 Shardul Bhatt
Shardul strongly believes that the potential to surpass expectations is inherent to each individual. He is committed to helping each and every member at BoTree achieve their dreams and get the most out of their lives. He has a strong technical background and has been in the industry since 2002. He is building BoTree since 2012. He loves to read, exchange ideas and travel.
Choose Your Language
Subscribe to Our Newsletter